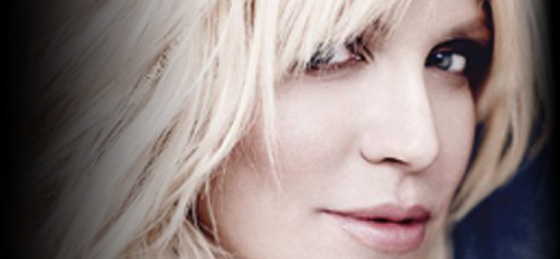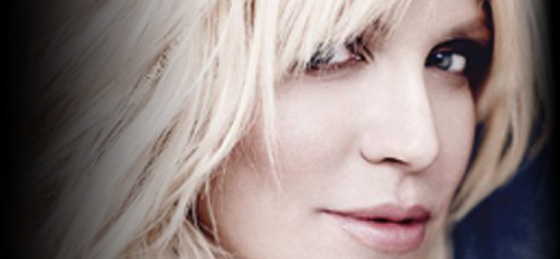 Courtney Love (49) is a certifiable sycophant with a penchant for the truly absurd and lives to feed her ego with an un-fillable void of narcissism. Obviously, like most celebrities she has her public and "private" time. We can't tell which is which but it all seems very calculated. Her past version of history has shown she'll either kiss your ass or tell you any thing until she gets what she wants out of you. We don't mean to sound like a jilted ex-lover of Love's or really to put a magnifying glass on her or Nirvana's past sores. She's the worst dilettante punk princess of all time, even worse than Sid and Nancy character she played; if any part of the past allegations and conspiracies are true.

Rewind to 1994, two months past Kurt Cobain's death. Love's band mate Kristen Pfaff was dismayed and delving into the black tar with Courtney and may have admitted to liking her husband and we don't mean on facebook. Ms. Pfaff over-dosed from heroin and died. We won't really know what happened for sure unless Love comes outright and says she was jealous but feeling may have been mutual between the two. Love's husband respected Ms. Pfaff and was quoted as saying to a friend "She's a fucking talented musician, she's also a beautiful soul. I think she's so beautiful, but if I ever told her that, and Courtney found out, it would be hell." Unfortunately, our theory in this inferno is a simple case of jealousy, money and revenge – Not a suicide or accidental overdose.

DOWNLOAD: HoleGood Sister/Bad Sister MP3 from Pretty On The Inside

A couple years ago in the Guardian in 2012 Love was quoted saying "There will be no musical. Sometimes its just best to leave things alone." Most musicals are supposed to be uplifting so we're not sure how this one would end but it's obvious she's figured out a new source of income and in the process of writing herself into the history of grunge.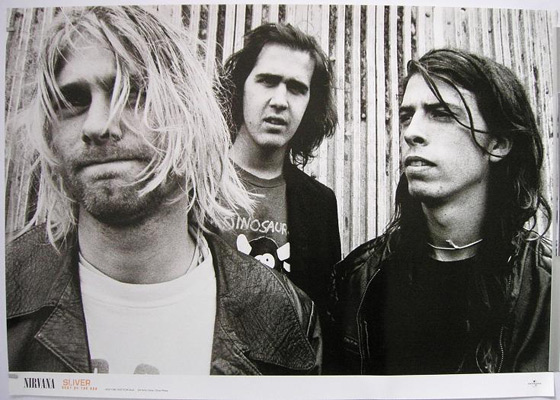 DOWNLOADS:
Dave Grohl talks about Kurt Cobain MP3 TV Interview
Krist Novoselic on Kurt Cobain MP3 TV Interview
Fast-forward, the story of Nirvana is coming to Broadway and Love is also re-launching her band Hole with the "classic" line-up; which actually should have included Ms. Pfaff on bass if she were alive. Courtney also happened to borrow lines for a song on the album "Live Through This" from her.
RELATED: Obituary – Day of the dead Kristen Pfaff RIP Janitor Joe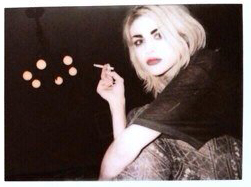 Until recently, it was fairly well known Love has been estranged from her beautiful daughter Frances Bean Cobain who is now 21! Yet in recent press release gabs she is using the power of apathy to justify the Broadway show to Nirvana fans.
"I know her father's spirit will be on that stage, and sitting in that theater with her will be the most emotional experience of our lives."
CHECK OUT: Soaked in Bleach (4/8/2014) This NEW official trailer documentary which reveals the events right before Kurt Cobain's death as seen through the eyes of Tom Grant, the private investigator that was hired by Courtney Love in 1994 to track him down days before his body was found at their Seattle home. Would have been the first place we would have looked no?

Her subconscious word choice should also be listened too not just in the few clips in this film but all over the press. In a recent interview on BBC this past week Love talks on the Woman's Hour show that she was "covetous" of Kurt Cobain's talents to be able to write two songs in less than 20 minutes. Also that she and her daughter are going to the Rock-n-Roll Hall of Fame induction on April 10th together.
If Frances truly has reached out to her mother then we're happy for them both but from our point of view the favor is for Dave Grohl & Krist Novelistic – her father's band mates. Love went on to say because of pressure of "tons of Nirvana fan mail" (We didn't write any) and support for the idea in social media she is moving forward with the project.
Howard Stern Show – Courtney Love's Crowd Displeasing Rant on Dave Grohl(2012)

This whole bit is off the charts. A must listen.
Earlier this year, Love won a defamation case from her former attorney, which is actually good for Social Media, who was helping her with Kurt Cobain estate fraud case when she tweeted about her lawyer saying "I was fucking devestated [sic] when Rhonda J. Holmes esq. of san diego was bought off." Holmes claimed, this hurt her reputation in an 8 Day trial. There were no damages so no precedent has been set yet; meaning there has been no cost associated to crazy unless you count the whole demise of grunge thing.
Ms. Cobain (Love's Daughter) has said, "Twitter should ban my mother."
The real truth is we'll never know if Kurt Cobain's suicide was murder or not but one thing is certain a whole generation of grunge fans went up in flames and the biggest casuality is his daughter.
RELATED BOOKS:
Who Killed Kurt Cobain? The Mysterious Death of an Icon
Love & Death: The Murder of Kurt Cobain
Who Killed Kurt Cobain?