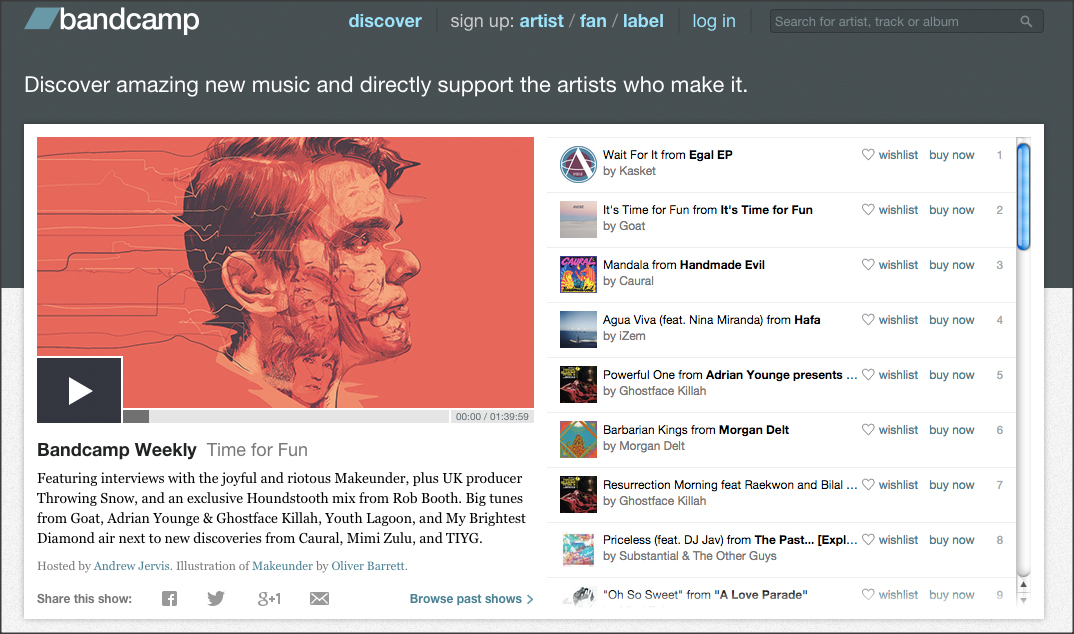 TODAY: Bandcamp HQ announced that they will be rolling out an important transactional change and improvements to the way they collect money from music fans and will be adding payment options. Rather than user payments for digital transactions going from the fan directly to the Bandcamp account holder the payments will be processed by them internally first and then paid out to the account within 24 hours, instead of instantly like they currently are in real time, with the added bummer of a caveat that higher-value transactions may take a bit longer to arrive. So looks like Bandcamp will be playing with your money and making interest with these "improvements" in order to become a music bank.  They claim the revenue share will not be changing, which is one of the upsides and users will continue to receive payments via the only existing option which is users/musician PayPal account. Although I personally would prefer they give the option to pay my bank directly if possible and cut out Paypal all together and maybe that is the longer term goal for bigger labels and business minded folks because all adds up if you consider that music fans have paid artist $115 million, and 3.2 million in the last 30 days alone!
Music fans have paid artists $115 million, and $3.2 million in the last 30 days alone! 
Bandcamp says they are taking over the processing and payout for digital transactions in order to lay the groundwork for several new and exciting upcoming improvements which may include:
Accepting more payment options (bigger bank issues involve new transaction fees)
Offering of gift cards (new transaction fees to consider and production costs)
The streamlining the checkout flow (especially when purchasing items from multiple artists e.g. different user paypal accounts)
Bandcamp also notes that as part of their change they will be updating their current Terms of Use and will be announcing the fine print regarding above shortly. The only upside is that because they are adding the big credits cards (potentially) this will allow more users who want to become bandcamp music fans but don't have a paypal account.
What would really be transformational in their roadmap is if they could monetize their streaming and all of the embedded music players with a fairer payout for independent artists. If independent services like mixcloud did shared monetization it could be a game changer like YouTube figured out however soundcloud may be poised to do this better. The race is on.
THE MONEY GO ROUND – VELVET SKY

ENJOY THE LATEST FROM THE LITTLE RECORDS MUSIC PODCAST – EPISODE #86 GIMME INDIE ROCK!

Episode 086: Gimme Indie Rock! by Little Records on Mixcloud
EARWORMS – "PART OF THE PROCESS" ON MONEY FIRE RECORDS

Give this a like on facebook for your music friends