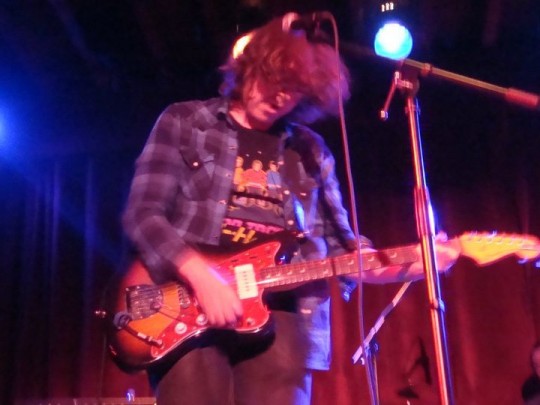 I'm going to try and keep these documentary style installments coming. Part II is already done. Here's Part 1 of the what will be a Über trailer from a truly american shoegaze treasure as Jack puts it – The Sleepover Disaster. Long story short this is part of larger "non-musical" documentary project I work on called create or else about inspiration or at least that is how this started – I ended up with a ton of footage. So these are the musical fruits of which I intend to share all the great moments with you rock fans. When it's done it will be a nice short documentary on Jack Rabid's Big Takeover fans, friends and bands he featured last summer at the Bell House in Brooklyn. So subscribe to the RS channel on the Utubes or RS in the twitterverse to be in the know. Lets see I can keep this up all summer long! Lord of the rock gods like Krokus only knows I have enough music to make it so. So your encouragement will be needed. I'm just psyched to watch my editing skills get better with each one. We'll see.

Next week: A song by Jon Auer of The Possies.

Shoegaze fans:
Dark Star MP3 by The Sleepover Disaster from their release called Hover. Somewhere between space walking and swimming in a clear ocean where you can breath the elements is where the beauty of this Fresno California band's shoegazer music lives. Get Some »

More music like this:
100 Million MP3 by Sunny Day Real Estate from How It Feels to Be Something On
Confess MP3 by Catherine Wheel from Chrome (1993)
Only Shallow MP3 by My Bloody Valentine from Loveless (1991)
Sci-Flyer MP3 by Swervedriver from their album Raise (1991)

Related Stories:
Create or Else: The Big Takeover by Jack Rabid – A Super Fan – see his mini documentary that I produced for Ogilvy & Mather.
Article: The Big Takeover Turns 30! – From one email a year ago from Jack telling me about his amazing 2 day line-up is what started this whole thing. Life is not a practice run.