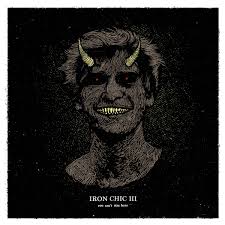 Ladies and Gentlemen, I humbly present to you part 2 of 2…..
I have updated the Spotify playlist from Part I to include songs from each of the bands below…..see below it is now COMPLETE.
I am now stuffed, sun-burned and enlightened, hence I shall deep dive back into the musical past…but from what I heard with some early musical releases by the likes of Buffalo Tom (GODS), Superchunk, Brian Fallon, Mudhoney, Black Rebel Motorcycle Club and The Royal They, among others, sounding like 2018 is going to be a kick butt musical year!
Will find you at the tail end…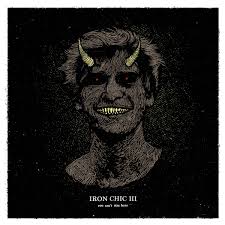 17. Iron Chic – You Can't Stay Here- I accidentally stumbled upon this band via Spotify following a Gaslight Anthem playlist with their "hit" "Cutesy Monster" while shopping at a Wegmans in a far away, foreign NJ town while waiting out a birthday party my son was attending. The Menzinger's nuttier first cousin from Long Island, NY, this punk -n- roll band makes a surprising return after some testing personal challenges with this new release.  I can't get enough of the song "You Can't Stay Safe."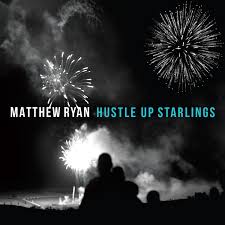 18. Matthew Ryan – Hustle Up Starlings – a solid release from this Pennsylvania bred veteran whom I first heard sharing the same stage at a Brian Fallon (The Gaslight Anthem, The Horrible Crowes) acoustic show. While it doesn't kick me as square in the groin like 2014's Boxers, a lot of ground is made up with songs like "(I Just Died) Like an Aviator."  and the beautifully chilling "Maybe, I'll Just Disappear".
19. Noel Gallagher's High Flying Birds – Who Built the Moon? –/Liam Gallagher – As You Were –The Gallagher brothers automatically make my list for numerous reason- OASIS, their working class bravado, their worship for Man City, etc.   The usual warring siblings apparently have buried the hatchet (though I strongly suspect it is part of a larger conspiracy), but you would never guess it from listening to younger Liam's debut solo release, who clearly has/had a serious bones to pick with his older brother.  While the British Press is eating it up, Paul Weller (legendary front man for the Jam) and I agree the music it is just more Beady Eye (dressed in a shorter skirt), Liam's first post-Oasis effort that had inspirations for the stars but never quite made it out of the stratosphere to crash and burn.    Songs like "For What It's Worth" and "Greedy Soul" aren't too shabby.  On the other hand, after two albums of Oasis-tinged guitar rock, Noel Gallagher decides to explore some of his other musical interest and have fun with this latest offering. "Holy Mountain", "Black and White Sunshine" and "Dead In the Water" are some of the songs I gravitate towards.   Ultimately, nothing mind-blowing from either brother which gives further proof for them to cut the shit, re-unite Oasis and conquer the universe.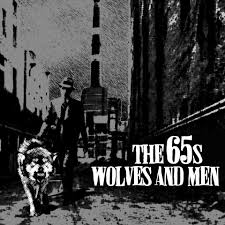 20. The 65s – Wolves And Men – This 2 song EP from this  Lyndhurst, NJ band continues to proves they are veterans in playing rock music properly since 2009 – that is, heavy, loud and raw.  I really dig the song "As My Body Numbs."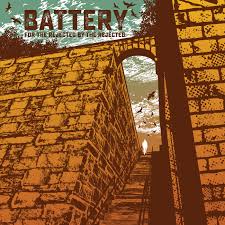 22. Battery – For the Rejected by the Rejected – After a 20 year hiatus, this nation's capital "youth crew"  who I have seen live many times return with more straight ahead blazing hardcore with some gut-chuckling song titles ("Has Been", "Go Back to the Gym").  Another great gym workout motivator.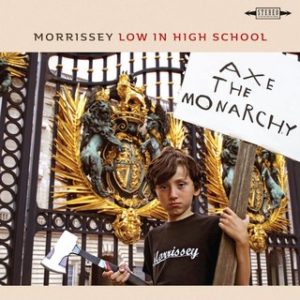 24.  Morrissey-Low In High School – Similar to 2014's  World Peace Is None of Your Business, Moz's latest release wasn't designed to win over a huge legion of new fans and quite possibly an (deliberate?) effort to shave off a couple of layers of old.  Rather, it is for us die-hard fans that will blindly defend him to death with one eye while rolling the other at his ongoing antics.  But dig deep and you find some gems, like the opening track, "My Love, I'd Do Anything for You", along "I Wish you Lonely" and "Jacky's Only Happy When She is Up On the Stage."  More importantly, Morrissey remains what we all love about him – brutally honest, beautifully brilliant,Wildeanly witty and at times, annoyingly infuriating.  It is unfortunate that many critics allow their own biases get in the way, frustrated that they can't pigeonhole the Mancunian God  into a neatly social/political package with a bow, hence taking swipes at his art.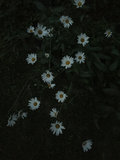 25. French Postcard –Misc. – another SOMA NJ band turning heads with kick-ass music with their heavy dream-swirl,  fuzz-gaze, psych-rock approach to their art, resulting in many fine tunes. (Bandcamp only: https://frenchpostcard.bandcamp.com/).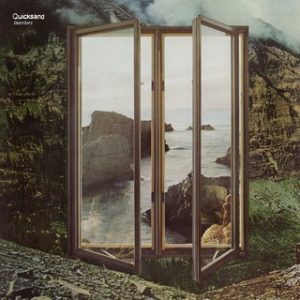 26. Quicksand – Interiors – Despite the original band lineup, not sure what makes this a "new album" from these NYHC post-hardcore kings since the music lost a lot of that relied upon "groove" found perfectly on 1990's S/T, 1993's Slip and 1995's Manic Compression.  Front-man Walter Schreifels  is singing more like he is in Rivals Schools or Walking Concert and is still hooked on his guitar effect pedals he discovered in Dead Heavens.  Don't get me wrong, it is a great record and one of 2017's best releases, just not very Quicksand, IMHO, and if someone played it for me with out disclosing the band, I would immediately recognize Walter' vocals for just another one of many of his projects.  If you approach Interiors album like, let's say the latest Star Wars film, it is definitely a decent, fun release, just don't ask too many questions.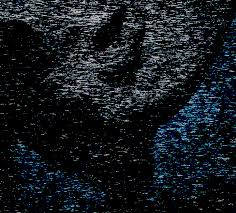 27. Nihiloceros — S/T- from the ashes of the fab Samantha (RIP) comes Brooklyn's finest moment in "Trash Pop." Their debut 5 song EP showcases heavy rocking, pumping, fun songs that will put a shake in your rump and a pep in your promenading.   Front man Mike Borchardt and Co. sounds like they are having a blast and the last laugh at the same time.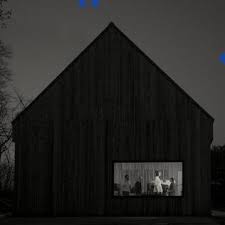 28. The National – Sleep Well Beast – Like Radiohead, I consider The National a "mood band", an interesting phenomena where 1.) no other music is working, 2.) hear a "mood band" 3.)have an epiphany that it was the"mood band" you were craving but would have never figured it out unless you heard them.  Interestingly, this baby steps, better than expected release from this Ohio born band has many Kid A/Amnesiac noise flirtations scattered throughout, with songs like, "Turtleneck" and "No One Else Will Be There" and "Day I Die" being some of the many standouts with the latter tune easily fitting nicely on 2013's Trouble Will Find Me.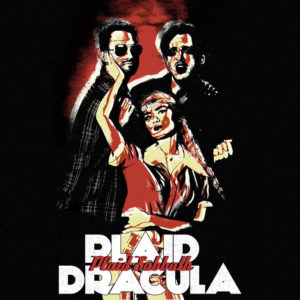 29. Plaid Dracula – Plaid Sabbath –  This Brooklyn, NY fuzz drenched glam rock trio are taken no prisoners with their this 3 song EP release.  Their song "Bitch Cannon III" is worth the price of admission alone.  If still too much, just steal it….it's worth the jail time….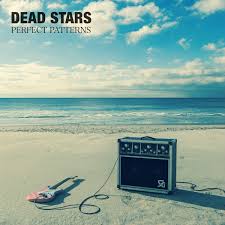 30. Dead Stars – Perfect Patterns – The Brooklyn, NY trio continue their straight forward, 12 song barrage of fuzzed out pop that doesn't miss a note from last years Bright Colors.  Songs like "Precious Things" and "Pink Clouds" will have your foot tapping and head bobbing.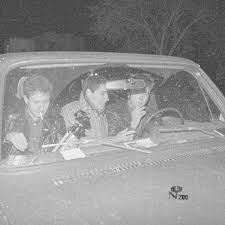 31. Husker Du -Savage Young Du – a huge 4 LP/3 CDs release (with massive amounts of photos, a hardcover book, "flyerography" and even reported matching packing tape) of remastered, original board tapes, demos, and session masters before the St. Paul (you heard me right) trio landed on the infamous SST Records.  Too many good songs to choose from, so be my guess…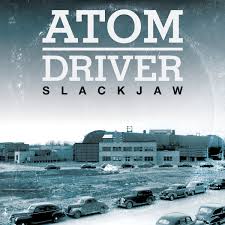 32 . Atom Driver -Slack Jaw – For fans of the West Coast, Rocket From the Crypt/Night Marchers (hey Jay!),/Drive Like Jehu thingy, this New Brunswick, NJ super-group trio banded in 2016 and already offering you this ball-crushing 5 song EP of post-punk mayhem that knocks the wind out of you and have you begging for more.  Don't believe me…try songs like "Slack Jaw" and "Hate Me Now."  And if that aint enough, check out their other ass-whupping 2017 released EP, In The West, on Bandcamp:(https://atomdriver.bandcamp.com/album/in-the-west).
Ok…ready for it….and yes, I saved for last on purpose.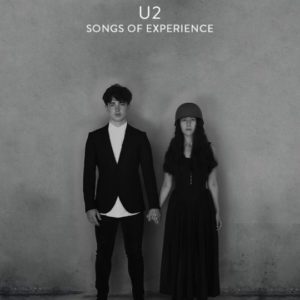 33. U2 – Songs of Experience – yeah no shit, I can't even believe it made the list either but after multiple listens, something finally clicked in the middle of a 10 mile run, which reminded of similar click with the same said band 30+ years ago, when I openly despised them at Red Rocks and adored them by Live Aid 85, which made me realize that my perspective may have been stubbornly a tad off after so much recent bouts of disappointment. Yes, ridiculously over-produced, but if you can manage to look beyond the shimmering packaging, the borderline electronic drums that I can't even believe Larry Mullen Jr. allowed to be released, the obvious band boardroom scheming with their marketing team and attorneys close by,  and finally the Rolling Stone Magazine  $Blind$ Protectionism (they have payroll to meet, you know), songs like "Get Out of Your Own Way" into "American Soul", "The Showman" and "Red Flag Day" are decent and will fit in nicely with their 35 year backlog.  Not sure how much I will listen to this latest offering, but I can't honestly keep ripping on a band when I sometimes have two delay pedals on my pedal board, nor can I play favorites with the kids and turn a blind eye to adore the vain antics of Stephen Patrick while pretending to tsk tsk Paul for doing the same.  Besides, their anthem "With Or Without You" is etched into the bottom of my soul as it was on the car radio 30 years ago when I first learned of the eventual inevitable passing of my mom, marking the first and only time I ever cried about it and still makes me think of that moment every time I've heard it since.  And being an 1/2 Mick, it is definitely an Irish thang….
At least maybe I can ween my boys off Coldplay with this offering…who knows….
OK, going to lawyer up now…then diving adieu xoxo