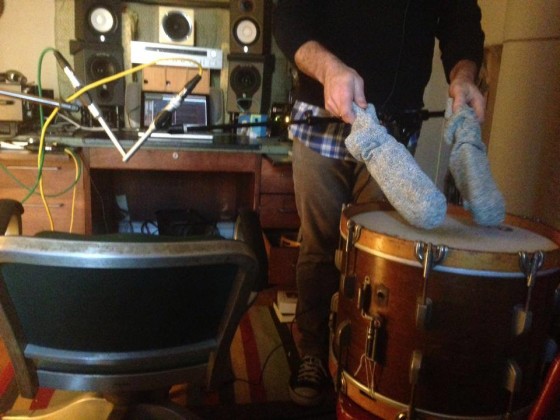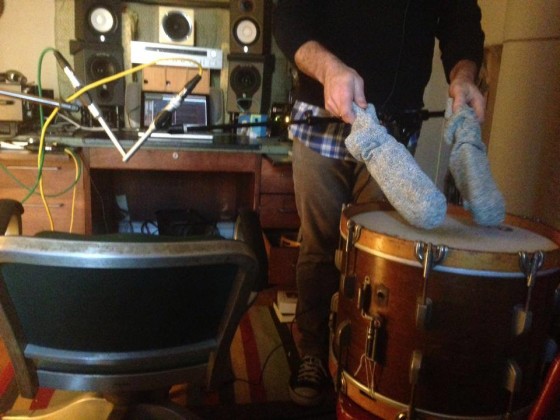 The Wrens – album working title is Prepare To Be Disappointed. Sarcasm yes. Is Charles Bissell busy. Yes. But it's coming… revisit The Meadowlands and remind yourself why you love them deep in your heart because they live to keep you waiting. Yes we used this joke twice but seriously they tour this fall to help shape your expectations.
We have no clue what the hell the "Digital Prophet" David Shing is talking about. Let us know if you can decipher what he's saying because he seems to be made of spare parts and bits the way this is edited. It's so out of context. The editor botched this up or there really is no saving this dudes haircut. He's just fried. He needs to actually unplug for a decade!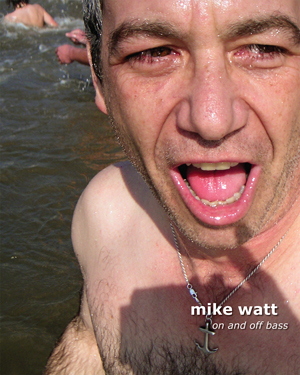 Hello europe folks can get Mike Watt's picture book 'on and off bass' more econo now (saving big time on shipping) as reported via the press room. On and Off the bass on Amazon. Apparently lots pelicans and his hometown of Pedro. For hardcore fans of firehose and minutemen according to the reviews.
DOWNLOAD: arrow-pierced-egg-man MP3 by Mike Watt from hyphenated-man(2011)
Sludge popster Torche sign to our favorite metal label Relapse Records. Currently recording in Florida on the next release as of yet untitled. Playing show at St Vitus Bar in NYC Feb 26th. Guest listy please!

Radiohead launch a official app called Polyfauna. That is pretty normal as they have more concerns with being a art project and not a band anymore. Do you guys remember King of Limbs at all? Because that was awhile go. So this is like them releasing the song "Bloom" as an app, as a very tardy single. Try it and let us know. Other devoted fans seems to dig it.
Speaking of which. Here's the SLINT BREADCRUMB TRAIL THEATRICAL TRAILER – this were just crazy kids from Kentucky. Emphasize kids. Super young dudes. Check out this trailer.

RANDOM DOWNLOADS:
Lefty's Deceiver –Ex-Patriots MP3 from Cheats 92003) on My Pal God.
Anderson Council –Don't You Think_ MP3 from Looking At the Stars (2013) Great NJ guitar pop via The Sinclair Recording Co. Check them out.
Lightouts – The Eloise Suite MP3 from Want(2013)
What else happened this past week?
We reviewed new grungsters Vomitface's 7″ and a even younger band from buffalo called Made Violent
Posted a bunch of free singles + MP3s by Pedal Distorsionador, Arc Rev One, Martin Van Ruin, Saintseneca, Emil and Caroline
Last weeks Rock news: RIP Phillip Seymour Hoffman, Criminal Hygiene Releases a new 7″ and much more interesting bullshit.