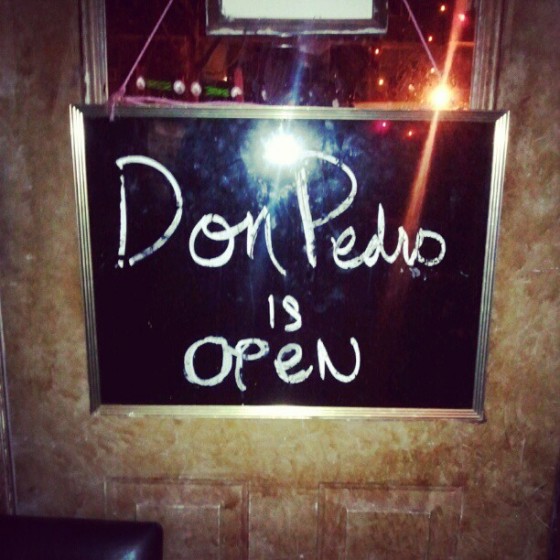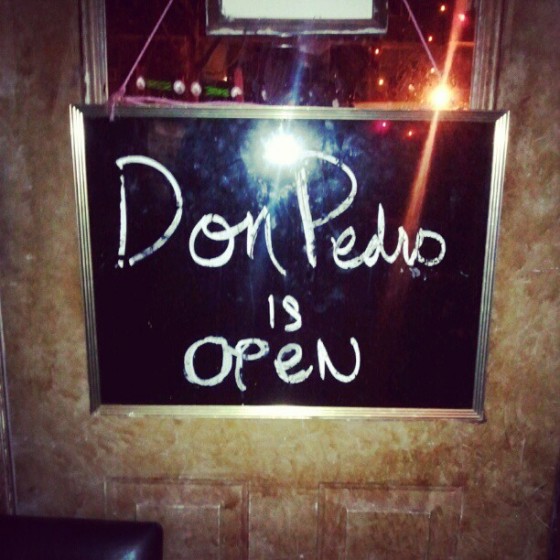 DON PEDRO, BROOKLYN PHOTOS SUN JAN 6th 2013: Here's a post-mordam photo review of what could said to be the first unofficial – official ReviewStalker.com Show in 2013. Jake from Don Pedro was nice enough to let us host our own show from start to finish and it sure was nice to be able to put together a bunch of bands we dig or have written about all on one bill. We hope to do it again in the near future. If you have a venue where you'll give us total creative control just let me know. Here's some photos from the night.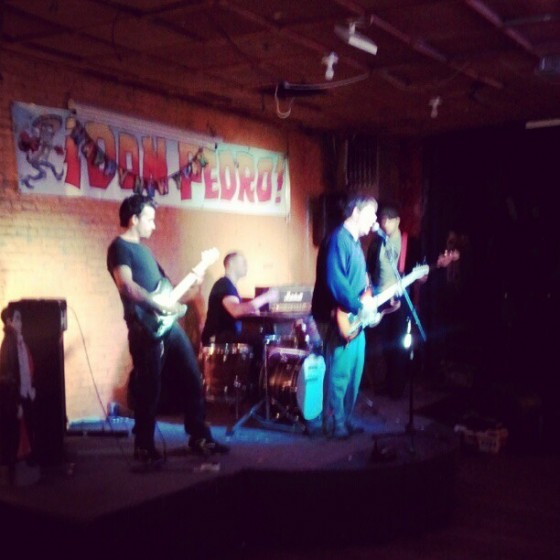 We realize Joshua Jesty's band from Ohio has a convoluted band name and we're not even going to dare mess it up right now. They did a good job of covering the replacements I must say and we all were grateful they made 9 1/2 hour trip from Cleveland in 11hrs to play the show. Don't ask.

To not be total self serving concert hogs Eastern Anchors went on promptly at 10pm. Served up our version of indie rock tuning. Go ahead and grab a free Eastern Anchors MP3 from rollingstone.com posted back on Dooms Day. Remember to set-back your Mayan Calendar another 1,000 years while your at it.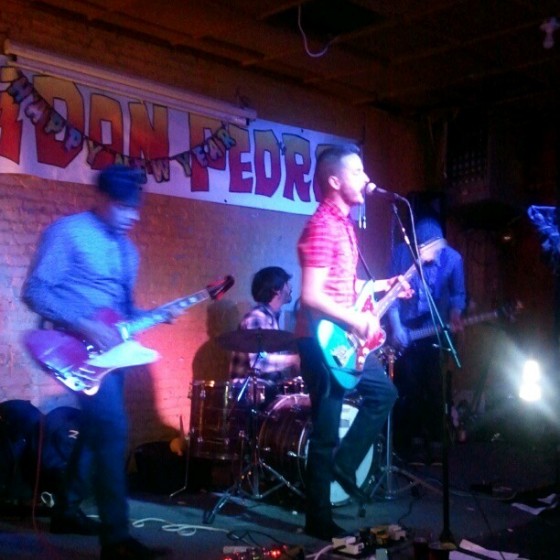 < Next up were the Gawanus band known as the Lighouts. They have been deligently been working on their new record a months and months. Recording singles which we've featured here and finally they are seeing the light. They are musician and as today's modern rockers do they have been working yet another video which we're excited to see. There is something to say about ladies wearing nude liatards. That is all were going to say.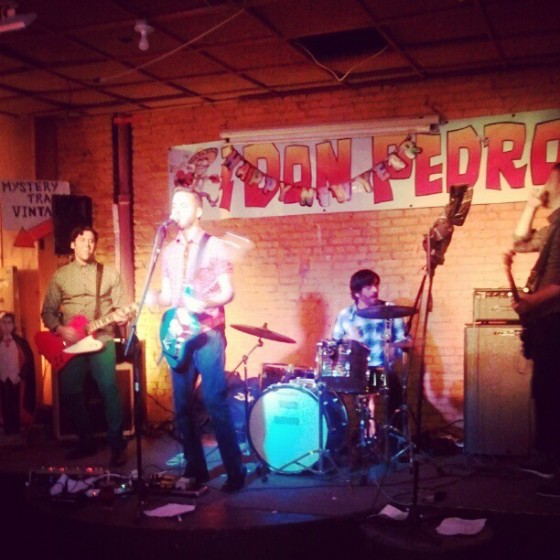 We were all glad when Queen's Risk/Reward played the anchor slot as they basically wipped us all upside the head volume wise. Not only can they rock but they also host a Friday night live Podcast called Live from Barage. It's a bar in John Houlihan's garage. Get it? Yup their banter is much more refined than most stand-up comedians we suggest you tune-in to both things. They fuckin' rock.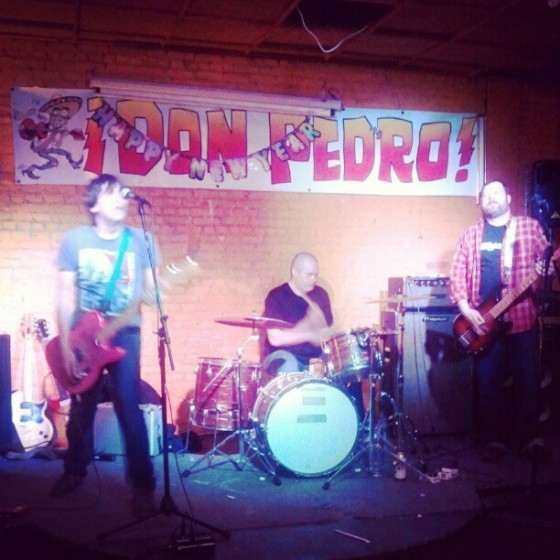 Like well conditioned Rock jocks that they even managed to do a instrument switcheraroo and showed their Sugary side. Still gritty and loud. They closed the night with a hit.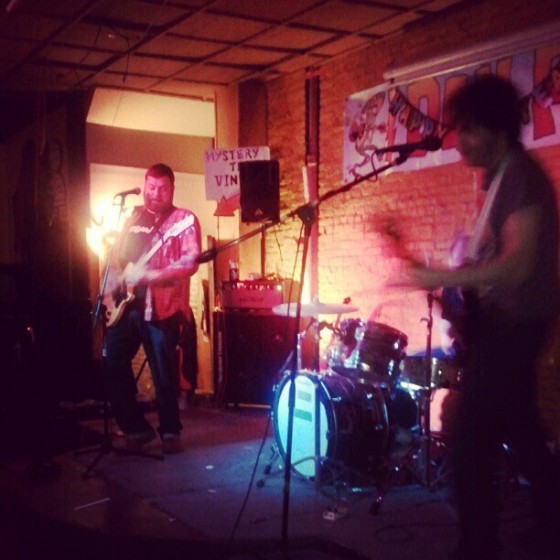 Here's a verison of what they closed the school night with at the Live at PRF BBQ last year in 2012. Enjoy!

Related Articles:
Relations on 100M records vs Lightouts
Steve Albini wearing a Risk/Reward T-shirt on stereogum