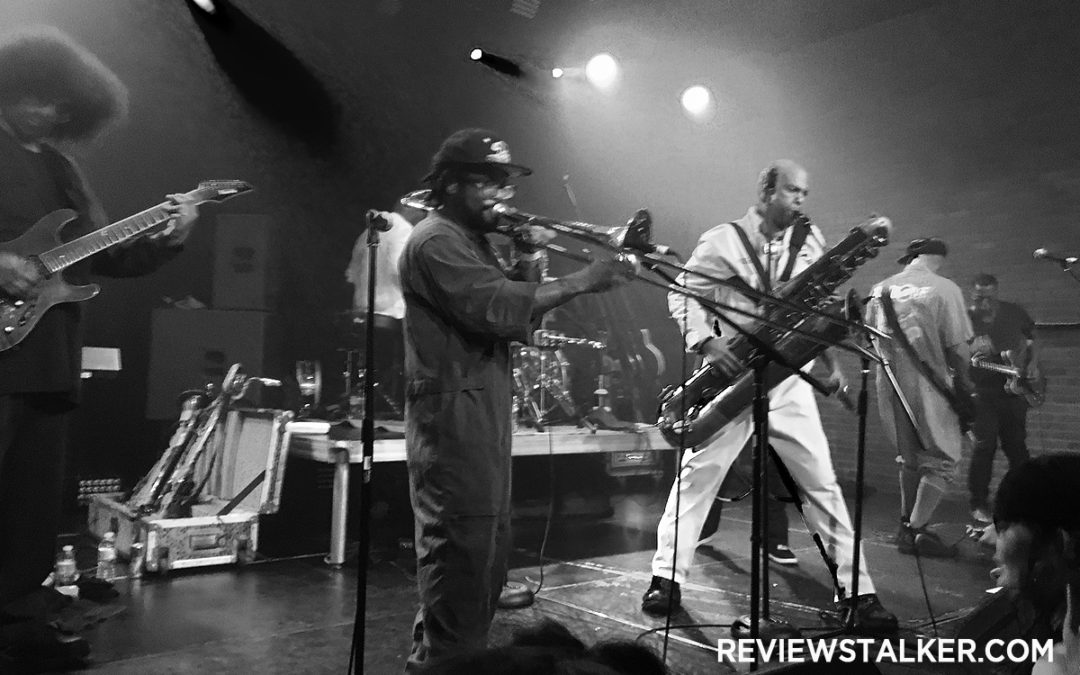 It's seriously been a long time…
Today, I just wanted to share the best ever NSFW anti-trump rant by Angelo from Fishbone at their House of Independents(HOI) show last night. This newish club is now my favorite place to see "bigger" bands live in Asbury Park. I still dig the intimacy of places like APYC and the questionable sonic sound but when you have a 8-9 piece band with horns you seriously don't want the experience to get lost in cacophony of noise and the sweet stench of cheap beers. Which reminds me I also dig that HOI serves local micro-brews up front and center from Dark City Brewing Company and Asbury Park Brewery and from I understand APB will be available in cans! I think in life fishbone shows have always been fun and life affirming, having seen them over a dozen times since 1987 or so. Only one oldschool City Gardens chump got ousted early on in their set by the bouncers until Angelo told them to chill and let people dance and have fun. There may have been a 10 year old kid body surfing and one of the other dad's made a frowny tisk tisk emoji beard face.
I only got to shoot these two videos for the Review Stalker YouTubes on my iPhone, which the channel almost bizarrely has 500 subscribers for some reason which I think maybe it's the DJ Red Alert video with over 100,000 listens! crazy contributing to that math.
Anyway, I really wanted to enjoy and dance my freakin' ass/feet off a little bit- and that I did. I also managed to live stream a couple songs on my personal facebooks and instagram because I'm loco. I'm sure I'll pay for the bandwidth usage later.
Fishbone is still one of the best bands in not only America but the whole wide World in my humblest of opinions. So go see them in this lifetime soon. Before the show Angelo being the gentleman and showman he is spent time with fans signing autographs and hanging out. Seriously their fuck racism tees are awesome and you can give people a little of your mind with their classic t-shirt online here.
This next one is so Bootsy Collins with Norwoods getting crazy ass bass sounds you couldn't help but funk it up and shake your booty thing. Man I wish the sound was better but listen to that bass! I can do so much better magic with my NJ based video production company VLHfilms.com for live bands on a budget but alas I was really at House of Independents to get my groove on.
Here's a few more photos from the night.

Give us some bookface love and share this.