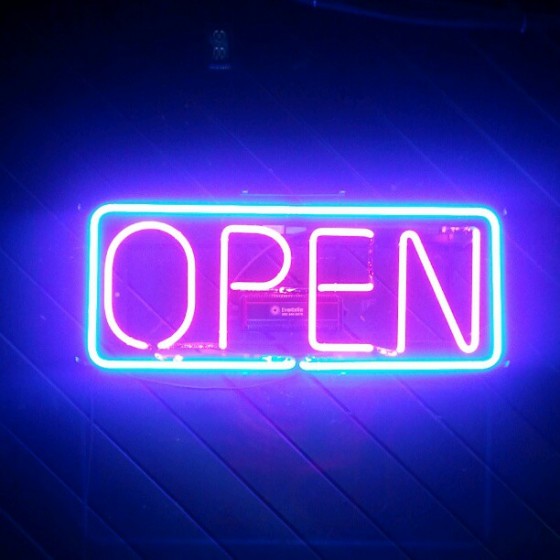 Here's some blogs we like and stalk every once in awhile ourselves. If you want to exchange links drop us a line at reviewstalker at gmail dot com. We just deleted our blog roll recently because for some reason the latest version of WP was all messed-up so we started from scratch. Anyway, here's some places we do frequent.
VIVA! LA HARA RECORDS – Get music by Aviso'Hara, Eastern Anchors, The Slow Wire and Zero for Conduct
VIVA! LA HARA FIMS + DIGITAL MARKETING – Need a rock video or help marketing your band or business. Give our in-house digital production company a ring.
JERSEY BEAT – One of the longest running NJ fanzines and now music blogs on the East Coast. Edited by long time friend Jim Testa he always goes the extra mile and may even show-up to your show – Just dont forget to invite him. If you are a new band from new jersey especially, getting the nod from JBeat is a right of passage.
BUCKET FULL OF NAILS – The music blog an analog mind in a digital world
COOL DAD MUSIC – Thoughts on main stream indie music from a cool dad from the Jersey Shore. He goes out of his way and writes a lot.
SPEAK INTO MY GOOD EYE – These guys have built up a huge web music presence in a very short time. The Brooklyn Vegan of New Jersey focused on the Asbury Park music scene and beyond.
UNITED BY ROCKET SCIENCE – Features the rabid vinyl record collector Dave Galgano and photography/writing of James Damion. Based out of Hoboken/Jersey City, NJ. Good guys. They like punk/hardcore/indie. Solid. Yup they are still on blogspot.
THE DEVIL's MUSIC – Amaze your friends. Find some really weird ass shit here taken from a massive record collection. Curated and operated by our old pal Tommy Southard from the NJ metal outfit Solace. Also on blogspot more than likely because he spends all his extra cash on fancy beer.
TIM'S TOUR DIARY – Tim Cronin from Monster Magnet and singer from NJ's Ribeye Brothers (on freaking myspace because they are so damn retro). Funny writing because he also posts about people coming into Jack's Music sometimes in red bank on his other blog.
CAPTAIN's DEAD – Not that Greg ever writes about our bands or projects. He still endlessly entertains us on twitter and always has awesome live bootlegs and great music on his site. He probably gets more email from bands everyday than we can even imagine.