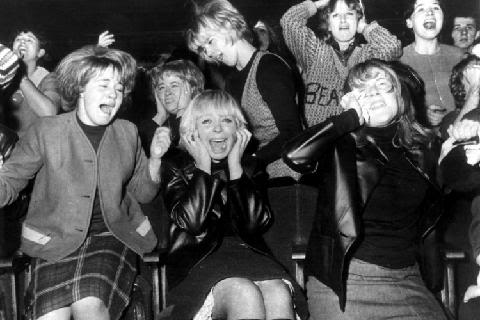 New Jersey and New York concerts, shows and gig listings curated by the Review Stalker music blog so you can see a band in a venue near you in Asbury Park, Brooklyn, New Brunswick, North Jersey and of course NYC. Get listed and tweet/follow us at @ReviewStalker Follow us on the Facebooks.
AUG SHOWS IN NEW JERSEY
Aug 29th Perfect Pussy, Potty Mouth, Nice War
@ Asbury Lanes! FACEBOOK INVITE
Aug 29th Dark City Presents: Local Summer Kickoff Party w/ The Vansaders, The Battery Electric, Hot Blood and MSRP
Facebook invite
SEPTEMBER SHOWS IN NEW JERSEY
Saturday, September 6 at 12:00pm – 9:30pm – Rent Party Family Picnic – Facebook Invite.
Sept 6th Dark City Entertainment Presents [facebook event invite]
Live & Local Showcase with Those Mockingbirds, Smalltalk, KENYA, Prehistoric Forest and Joseph Wes
SEPTEMBER SHOWS IN NEW YORK
Tues Sept 11th The Bowery Electric [Invite]
Tubular Show! w/ Risk/Reward, Steve Shiffman & The Land Of No, The Crystalines, Erika Werry, Sersum Verbo
Fri Sept 19th – Presented by citylights
Eastern Anchors, Erostratus, Les Breaux 8pm sharp- Show is over at 11pm.
@ The Flat! 308 Hooper St, Brooklyn, New York 11211
FACEBOOK SHOW EVENT INVITE.
OCTOBER SHOWS IN NEW JERSEY:
Oct 17 and Oct 18
Omega Sound Fix 4.0 – @ Alfa Art Gallery , new brunswick
[drop us a listing reviewstalker at gmail dot com]