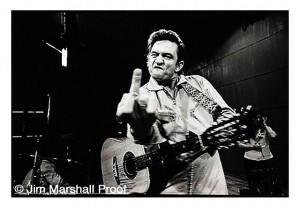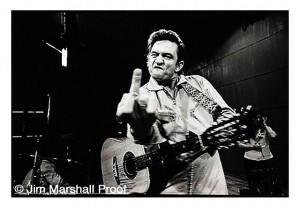 As the year and this decade winds down it's a new habit in my life to see who's passed on to the other side. Morbid I know but at the same time it gives me inspiration to enjoy interacting with my own family when I can and everyday extraordinary people. Someone once said to treat every moment and thing as it happens as a minor miracle. The musicians music people listed here either touched some aspect of music and if you take a moment to appreciate their achievements through to their demise. Their existence will have touched you too. Even if it is for thirty seconds. Some from this listing I don't even have music for. For the brevity I apologize. You have the internets at your disposal.
Jay Reatard (Jimmy Lee Lindsey Jr.) – Died January 12th 2010 in Memphis, TN, from cocaine toxicity with alcohol as a contributing factor. He really was a established self recorded 29 year old garage rock artist who was prolific with his synth band Lost Sounds, his solo singles that were put out by Matador, to his lo-fi label Shattered Records. He contributed to a number of side projects to a great genre of music. His last record was little more mature in varied instrumentation but still keeping with the spirit of self-recorded music. Short songs for short attention spans. Here's one.
Download: It Ain't Gonna Save Me From Watch Me Fall (Matador)
Dannie Flesher was the Co-founder of Wax Trax! Records passed in Hope, Arkansas, U.S. of Pneumonia of January og 2010. He was 58 years old. His label partner Jim Nash originated the store in 1970's in Ohio before moving to 2445 North Lincoln Ave in Chicago which released recordings by Brian Eno, Ministry, Coil, Controlled Bleeding, Strike Under, Sister Machine Gun, Front 242, My Life With The Thrill Kill Kult, Divine and The KLF. Nash died in 1995 and the label folded soon after but both left behind a legacy of industrial music that started many a career in the dark genre to it's commercial success. Here are just a few of the groups and music this label inspired.
MP3 DOWNLOADS:
Megalomaniac (Bomb) MP3 K. M.F.D.M. Mix By Excessive Force
U-Men by Front 242 from the CD Geography (Wax Trax! 1988)
The Missing by Ministry from Land Of Rape and Honey
Iain Burgess (December, -11-2010) passed away in Florida, of Pulmonary embolism was a super well know Producer and a workhorse behind many 90's bands. To name a few he worked with Big Black, Cows, Poster Children, Naked Raygun, Effigies, Bhopal Stiffs, Solient Green And Shellac, Ministry, Bloodsport, The Defoliants, Pegboy and whole shit load more so check out a pretty good list on Brooklyn Vegan ».
MP3 Downloads:
Jordan, Minnesota by Big Black from Atomizer
39 Lashes(Jesus Christ Superstar Cover) MP3 by the Cows from Sexy Pee Story
Heave Ho MP3 By Cows from Cunning Stunts
She Walks by the Poster Children from Flower Power (1991 Frontier reissue originally released on Vinyl in 89. The first four songs from this record were tracked by Albini the rest of the tracks by Burgess.
Mark Linkous – Died March 6th 2010 in Knoxville, Tennessee, U.S. of apparent Suicide. This Alternative rocker was Born 1962 and was a Singer, guitarist and producer and the creative force behind Sparklehorse. His music was dark, sad and wonderful at the same time.
It's A Wonderful Life MP3 title track by Sparklehorse
Angel's Harp (featuring) Black Francis MP3 from collaboration record with Dangermouse Dark Night of the Soul.
Alex Chilton – Died March17th 2010 in New Orleans, LA, from a heart problem. William Alexander Chilton) was born Decemebr 28th 1950, in Memphis, TN, and most notably known as the Guitarist and singer from Big Star. Although not popular at first he influenced more pop rock artists than one could ever count including Jon Auer and Paul Westerberg.
Andy Hummel also passed July 19th in 2010 in Fort Worth, Texas, U.S. of Cancer. He was 59 years old rocker Born in Valley Forge, Penn. Was Bassist and was a member of Rock City, Icewater and Big Star!
Thirteen MP3 by Big Star from #1 Record/Radio City(1972). Chris Bell has a composer credit on this even though Chilton had written the song some 6 years earlier after seeing The Beatles play. "Rock 'n' roll is here to stay".
Alex Chilton by The Replacements
Jim Marshall Photogrpaher, Died March 23rd 2010 in New York, NY.He was Born 1936 in Chicago, Ill., U.S. His photos include some of biggest rock icons from the 60's and 70's including: The Who, Miles Davis, Jimi Hendrix (burning his guitar), The Rolling Stones, Johnny Cash (throwing the finger- photo is the one above), Cream, Velvet Revolver, Otis Redding, Bob Dylan, Led Zeppelin, Lenny Kravitz and a ton more. His black and white work is great. I almost bought a print 15 years ago from a gallery in San Francisco but did not have a place to honor it enough back then.
Ronnie James Dio (Ronald James Padavona) – Died 5-16-2010 in Houston, TX, U.S. – Stomach cancer. He played all sorts of genres from Rockabilly, to Rock to Metal. Born 7/10/1942 in Portsmouth, NH, U.S. – Sang and played bass and trumpet and was a member of The Vegas Kings who became Ronnie And The Rumblers who became Ronnie And The Red Caps who had a couple hits "Lover" and "Conquest". He also had Ronnie Dio And The Prophets, The Electric Elves who were renamed Elf who had a couple hits called "I'm Coming Back for You" and "Ain't It All Amusing". He played in Rainbow with songs like "Stargazer" and "Love Live Rock n' Roll" and then what most people know him as the Black Sabbath singer after Ozzy he sang on "Neon Knights" and "The Mob Rules".
Phil Petillo (Dr. Phillip J. Petillo) – Passed away this past August 13th 2010 at his work shop in Ocean New Jersey. He was 64 years old. He was Born in Jersey City, NJ and was Luthier and inventor and Proprietor of Petillo Masterpiece Guitars which he opened in 1966. His customers included Bruce Springsteen, Meatloaf, Nils Lofgren, Tom Petty, Keith Richards, Ricky Nelson, Herb Ellis, James Taylor, Gene Simmons, Sting, Jim Croce and Tal Farlow to name a few. Official Facebook page and memoriam run by his son David Petillo » who runs the business these days. Tremendous loss to the world. I had a bunch of conversations with him and his son David this past summer of 2010 in preparation to interview him for mini documentary series I've been working on called Create or Else. On top of being known as guitar tinkerer he's also quite the engineer and has number of patents under his belt. I can't get into some of them but lets just say it had to do with solving our energy crisis. That is where the story got interesting for me and my team I would to catch-up with his legacy very soon.
Captain Beefheart (Don Glen Vliet) (aka Bloodshot Rollin' Red) – Died December, 17th 2010 in California, of Complications from multiple sclerosis. To say he was an Experimental Rock, Blues Avant-garde musician would be understatement. Once the disease took over he turned to painting as a form of expressing himself until he could not do it any more. That's how I want to go.(i think) Check out Hollywood Reporter Obituary » they do a finer job of getting into the details of his life. The music he made was extraordinary here's just one sample. Enjoy.
Electricity from Safe as Milk (1967)
For more death tracking check out the Dead Rock Star Club where some of our info was borrowed from.