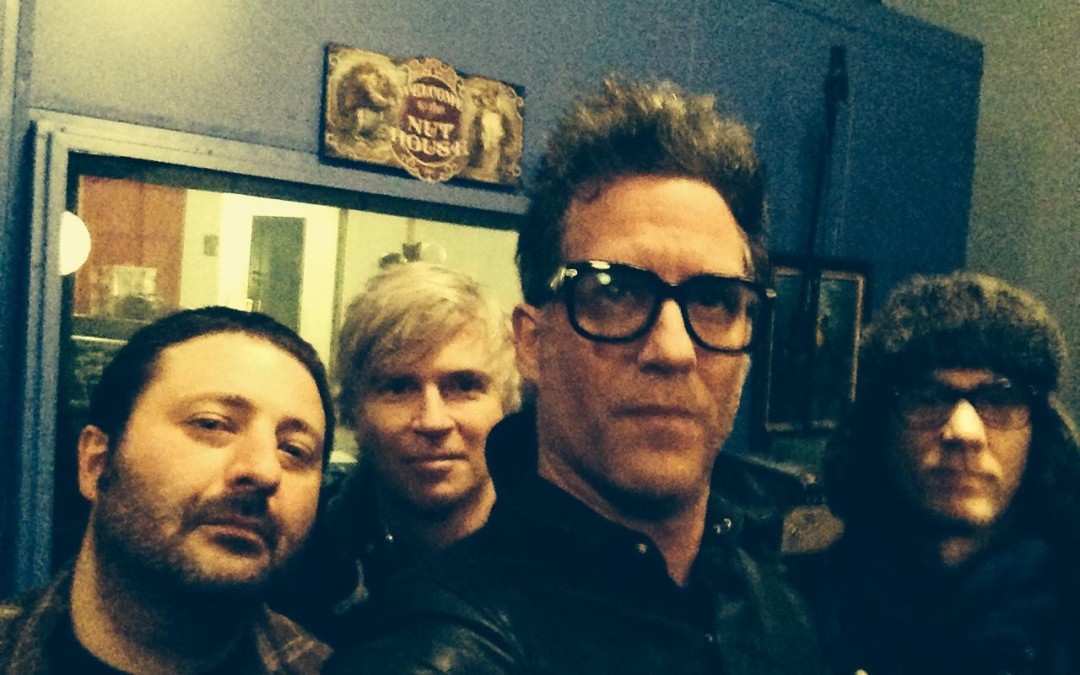 Singles: Here's the latest melancholy pop single from NJ's NADA SURF hitting us just right on the heartstrings with "Believe You're Mine" from their coming record called You Know Who You Are to be released March 2016. The lyrics are right out of twitter crush timeline romance and fall right in line in that spot you love and care about in the better parts of alternative rock makers. Co-produced by our good vibes pal and squirrel master knob twister Mr. Tom Beaujour at his studio the Nuthouse Recording in Hoboken NJ. This is Mathew Caws's 7th Nada Surf record with the boys and includes the additional guitar strumming of Mr. Doug Gillard who has been touring with them for the past few years.
Ira Elliot their drummer described including Doug as as a full fledged member as fulfilling their destiny to become The Pretenders of their generation.
He went on to mention:
It also features the legendary Joe McGinty (Psychedelic Furs, Ramones, Ronnie Spector, Losers Lounge, Sid Gold's Request Room) on keyboards, the equally legendary Ken Stringfellow (Posies, Big Star) gave us some angelic walls of sighing harmonies (as on the single below) to say nothing of the incredible Martin Wenk (Calexico) who supplied some of his signature horn arrangements. We're very lucky to have such talented friends at our disposal
We'll let the single do the rest of the talking.
Enjoy,
-RS
Give this some FB love and like this.