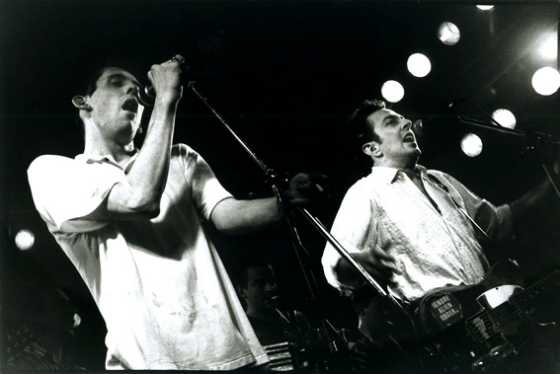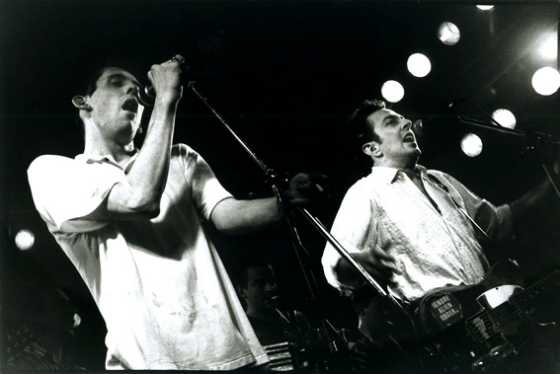 Here's a bunch of classic irish drinking songs that you should be able to sing along with when you are getting drunk. Plus some fantastic match-ups with The Pogues one of the worlds most famous Irish bands next to U2 and The Frames. Seriously who the hell thinks of adding horns to traditinal string music? Anyway, there is a video below of Joe Strummer talking about how the accordian player rocks. Happy St. Patty's Day!
IRISH MUSIC PLAYLIST:
01. The Pogues With The Dubliners –RIP RONNIE DREW MP3 (LIVE TV)
02. The Rattlin Bog –RULA BULA MP3
03. The Wolfe Tones – The Boys of the Old Brigade MP3
04. U2 –Van Diemen's Land MP3 (LIVE)
05. Shane MacGowan and The Popes –The Donegal Express MP3 (LIVE)
06. The Clancy Brothers & Tommy Makem –Wild Colonial Boy MP3 (LIVE TV)
07. The Pogues and Joe Strummer –Long Calling MP3 (LIVE 1988)
08. The Pogues and Joe Strummer –I Fought The Law. (LIVE w/ Shane MacGowan 1987)
09. Sinead O'Connor & Shane MacGowan –Haunted MP3
10. The Pogues –Rainy Night In Soho MP3 Live At The Town And Country Club London
11. The Pogues –Dirty Old Town MP3 Live at the Town & Country. Guests: Joe Strummer doing intro for TV, Kirsty McColl, David Byrne and others friends.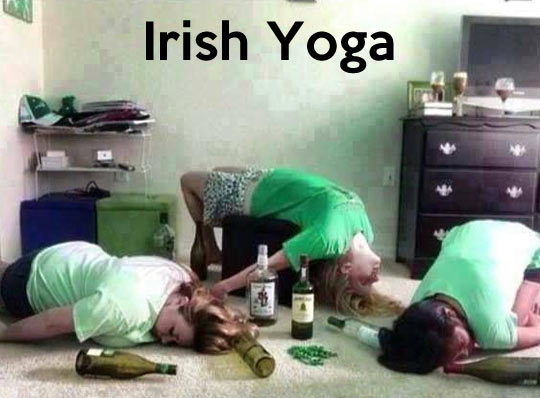 RELATED:
MORE DOWNLOADS: Irish Music of The Pogues & The Frames