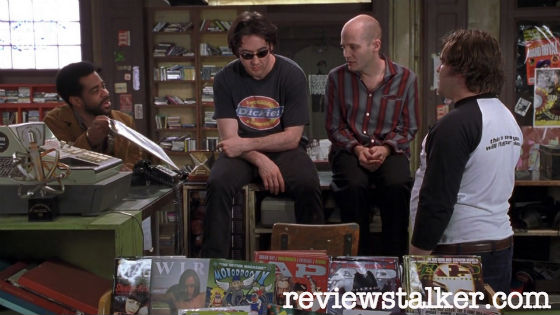 SATURDAY – APIRL 19th,2014 is the next Record Store Day; which is now a worldwide phenomenon. RSD is even bigger than Christmas! We interviewed some High-Fidelity geeks who I know hate music as much as they love it, have record labels or work in record stores. These super fans ooze tidbits of info like idiot savants. Shopping for music is such a subjective thing if you are hooked and these are deep into it. There are all types of music fans: the browsers, the professors, and the downloaders (also the ladies like to shop). There is also as much subjectivity in the process when dealing with the discography obsessed that it becomes this strange world. The college downloaders pretty much made it very difficult for small shops to stay open. Most kids today, we fear have never stepped into a record store; which is weird to think about. RSD was brainstormed in 2007 by a few retailers and now is a money-making event that has put them back in black. The movement has helped spike the industry by creating sales opportunities for the big labels, Artists and independents. Although much harder for the small labels to participate in because their new releases are always limited.
One of the main issues is price. We all love a deal and browsers like Dave Galgano owner of Rocket Science Records a small local N.J. label is an all year record buyer, he points out "In general I ignore record store day. It's basically overpriced reissue of dollar bin records." In many ways he's 100% correct. Repackaging and remarketing is as old as the industry itself.
Here's a stream for a Wreaths S/T Vinyl LP which Rocket Science Records is going to put out.

Keep reading…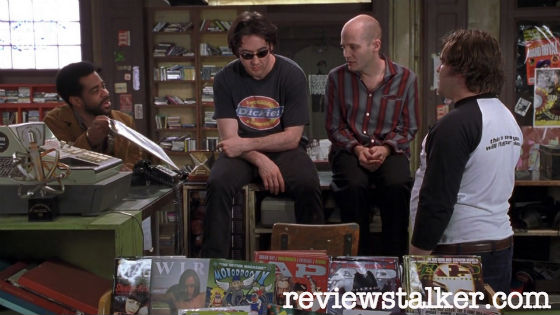 The labels put a premium on these supposedly limited releases but the truth is distributors hold the power and over charge because they know there is demand from collectors. The distributors also decide where the inventory goes which is the key here. Supply and demand is such a tricky thing especially when we're dealing with this one big day.
Neil Sabatino from another NJ Indie label Mint 400 Records mentioned he has particular tastes between the 1960's and 1994, he says "I mostly buy older stuff and I don't need a special day set aside to remind me that I love buying records. I pretty much celebrate record store day anytime I have extra cash."
So what about new music fans who are just getting into buying music? The breed is rare and the industry really needs to grow these fans who are willing to pay for physical artifacts. Mark Knorth from Vintage Vinyl, in Fords, NJ mentioned the "ebayers". "There's always some new faces, then there are the usual jerks. They ruin it for the fans…the "eBayers"…they buy it -no matter what it is. The true fans miss out." So there is a soft gray market where inventory goes back into wild to rip off some poor Dave Mathews fan. This is where the labels don't get a cut of but the store and distributor make-out so the chances become slimmer of the stores being stuck with an overpriced item even though something may eventually end up in the discount bin because its not any good. So having a collectors market is actually a desired after-effect.
Tim Cronin(Ribeye Brothers/Monster Magnet), from Jack's Music Shoppe, In Red Bank, NJ mentions that stores have put in policies when discussing the "flippers". "Not many people are going to admit they are gonna buy something to flip it. That's why we limit the amount to one apiece until the line is done. That way everyone gets a fighting chance." Tim mentioned he's noticed over the past 5 years records; "some younger kids are coming in which is good for business but records themselves have "taken off"(he means vinyl records). Like good drug dealers the stores are selling affordable turntables like Numark or Crosley turntables but Cronin says "RSD is a day where no one is completely happy because nobody ever gets everything they want."
DOWNLOAD: Good As New MP3 by The Ribeye Brothers from Call of the Scraphead (2012)
Goodluck on Saturday!
RELATED:
Album Review: New Doug Gillard!'Parade On' is Guitardedly Good.
Follow: Review Stalker on Soundcloud for the latest streams.