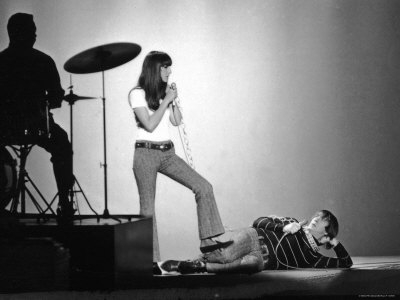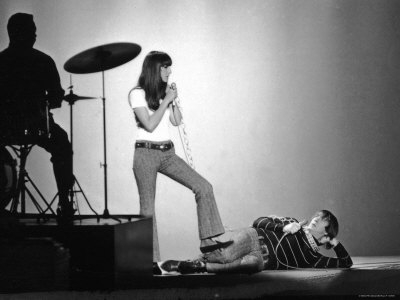 "I got you Babe" by Sonny & Cher and "Nothing Compares to you" by Sinead O'connor are a couple of those songs I can't stand sometimes but we all can admit love stinks right sometimes? Mostly because it's so hard to explain as we go and as the explanation gets fuzzier and fuzzier and we turn into some stale marshmallow on the couch. Love's meaning changes as you go through different stages of life too but one thing is for sure; there are songs that strike a note in our blackened caverns and makes us all light headed as if we just got the wind knocked out of us. How many ways can I break your heart? Here's a 13 pack of some of the most "hated" and beloved Valentine's Day songs. You probably have yours but here's some of mine.

You might be fans of this kind of love or unlove:
13) True Love Will Find You In The End MP3 Daniel Johnston from 1990. [Buy] Also covered by that poser Beck
12) Fists Of Love– Big Black from Atomizer [Buy]
11) Ever Fallen In Love_ MP3 Buzzcocks taken from Singles Going Steady. [Buy]
10) I'm Not In Love from The Name Of This Band Is Talking Heads MP3 Live (1978) The guitar playing on this is awesome. [Buy]
09) I Am Trying To Break Your Heart MP3 by Wilco Live at Troutdale (2007) [Buy some Wilco]

One of the saddest fucking love songs:
08) I will follow you into the Dark MP3 by Death Cab For Cutie from PLANS

Some classic and eclectic Love Songs:
07) Love Stinks MP3 by The J Geils Band (1980) [Buy]
06) To Love Somebody MP3 by Nina Simone w/ a little intro by Joe Strummer from the Future is Unwritten soundtrack [Buy some Nina]
05) Will You Love Me Tomorrow MP3 by The Zombies doing Carole King and Gerry Goffin song Live At BBC 1965-1968.
04) Love Is For Lovers MP3 by The DB's originally from the 1982 record Like This. Taken from the Poptopia! Power Pop Classics of 1980's Compilation.
03) I Don't Love Nobody MP3 performed by Jerry Lee Lewis -Originally written by Roy Brown. This is from the Sun Rockabilly Meltdown comp I high recommend compilation.
02) Between Two Sheets MP3 by Fred Wesley & The Horny Horns taken from the Mojo compilation James Brown's Funky Summer

She & Him – Don't Look Back from Merge Records on Vimeo. Love, love actress Zooey Deschanel from She & Him.

01) My all time favorite love song is Roky Erickson's "You Don't Love Me Yet" MP3 performed by Bongwater. Check out one of the 7″ Friday posts where we go in deep on this magnificent NYC band.

00) Here's the original psychedelic version by Roky You Don't Love Me Yet MP3 from You're Gonna Miss Me: Original Soundtrack. I think the song was originally released in the UK in 1988 as a 12″ by Roky Erickson & Evilhook Wildlife (ET) and also a single on Fundamental Records Pray 7.