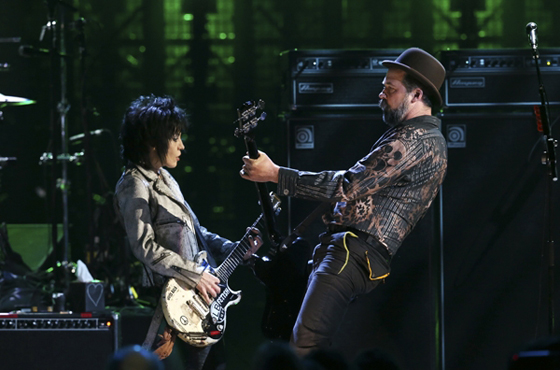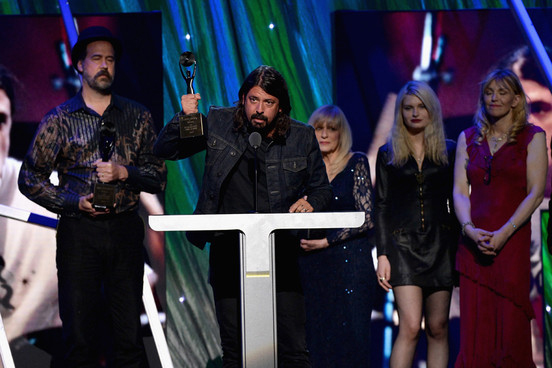 I got to hand it to Dave Grohl and Krist Novoselic on these excellent renditions of Nirvana songs and having some of the most talented female singers perform with them is the biggest fuck-you in the face to Courtney Love could ever get. Here's a the perfomances as caught by fans on ther smartphones who attended last night's Rock-n-Roll Hall of Fame Induction Ceremony. These are the best videos we found of Annie Clark from St. Vincent doing "Lithium, Joan Fucking Jett doing justice to "Smells Like Teen Spirit". This is so fantastic. Lorde along with St. Vincent and Nirvana playing "All Apologies". Such a sad but great version and apropo.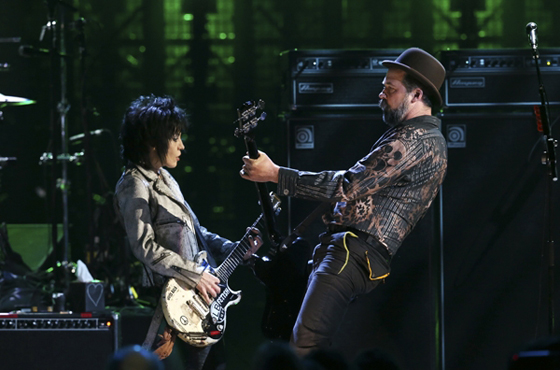 "SMELLS LIKE TEEN SPIRIT" w/ Joan Jett

DOWNLOAD:Smells Like Teen Spirit feat Joan Jett MP3 (good phone bootleg)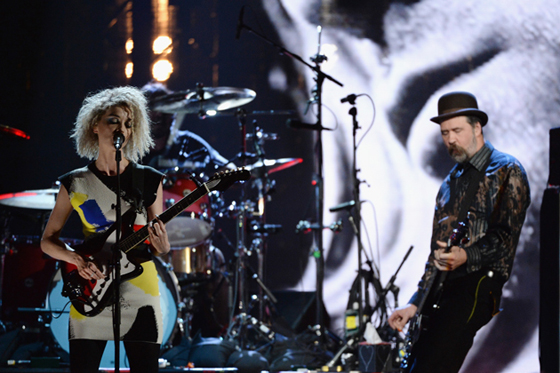 "LITHIUM" w/ Annie Clark (St. Vincent)

DOWNLOAD: Lithium feat. Annie Clark of St Vincent MP3 (total smart phone bootleg)
"ALL APOLOGIES" Featuring Lorde with Nirvana, Joan Jett, and St. Vincent.

DOWNLOAD:All Apologies feat Lorde MP3 (smartphone bootleg sounds pretty good)
Thanks Youtubers!
RELATED:
EDITORIAL: The Truth About the HOLE in Courtney Love's Head and the theoretical motive behind Kurt Cobain's murder — not suicide.