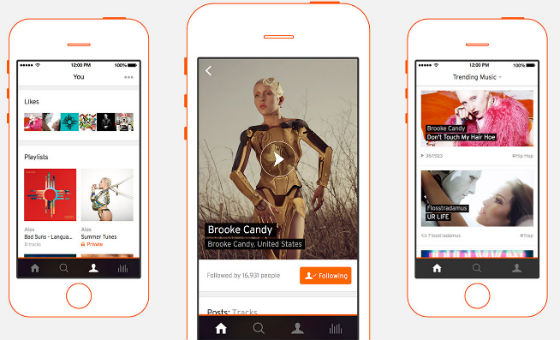 Music sharing has never been bigger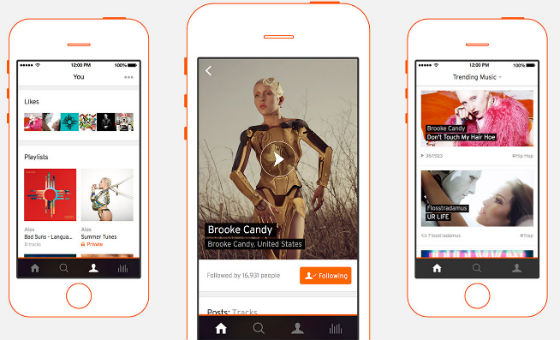 The need for streaming and music sharing websites to broaden their scopes when it comes to pushing their product has heightened over the last five years. With the advances in technology, there has been a surge of apps hitting the market, so for premium brands such as Soundcloud, the need to launch new pristine apps regularly, is something that will always be in need for the company to appease the ever-changing needs of the consumer market.
Soundcloud revolutionized the format in which we stream music, and ultimately share it. It's used by many different websites to showcase a diverse selection of songs to music fans. And now with the launch of their new app, the ability to port the app to iPhones, iPads and smartphones will give Soundcloud a spike in the reach that the Berlin-based online audio distribution company currently has. Its all-new iPhone app tracks the songs that you like, keeps you in touch with the trending artists and helps you organize your playlists.
But why is there a need for platforms like Soundcloud to continue to improve the apps they launch?
Back in 2013 Apple announced that there were over 1 million apps now available in the App Store. Although, there isn't any concrete data, for the music industry, it means that there is now a significant amount of apps accessible to the socially active music fan. Online gaming developer Gaming Realms, which produced the online portal Pocket Fruity recently documented that the 'growth in mobile Internet is one of the most powerful trends in the Internet landscape." They went on to say that "the global smartphone and tablet installed base is expected to exceed the PC installed base." And with there now being an estimated 1 billion smartphone users, the need for the most up to date innovative app on the market is of paramount importance in order to be recognized amid the deluge of music apps on the market currently. The need for slick aesthetics and easy navigation is what helps apps succeed in an oversaturated market. Fortunately for new freemium Soundcloud app, it ticks all the right boxes and has been deemed a success by many music and tech hacks.
What do you think of the new Soundcloud app? Let us know your thoughts below.