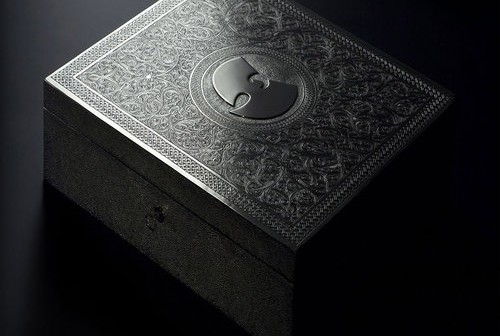 SIGN WITH BEYONCE'S BLOOD HERE __________________________:
Technically speaking WU-TANG CLAN's Once Upon A Time In Shaolin is not an Album. This is 100% a transparent marketing stunt they are claiming will be art with a ridiculous million dollar price tag on "it" that nobody has even heard yet. Sure music, which is written and recorded, is a form of Art but this might as well be a hologram at this point. No fucking argument, but is something this exclusive need to be treated like Noah's Ark? Shouldn't music be intended for the masses to make it accepted? We're clapping with one hand at the extremeness but it does distort the concept of making affordable art in the adopted album formats. In particular music like Hip-Hop was created for the voice of the people in streets. These folks actually might want to hear these hardcore rappers do their 90′s thing again. I know I do. Music is best when it's a communal experience where everybody can take part. Makes it functional. This stunt is what is for sale. Maybe the music was blessed by Chinese monks and recorded in a high-priest monastery in order to keep a lid on its existence. Even if these collected pieces of recorded music travels around the world will it not be a silent auction? People will be padded down and checked for recording devices before they can swap on some swank headphones for an exclusive listen. We can't even tell you any thing about what the recording sounds like or if it has any value as a collection of songs but allegedly it's supposed to revert to their original beats. People will hopefully be able to take their picture with said shiny object and then swarm the Internet with more hype. We'll make a prediction that this recording will eventually be leaked, as its existence is no longer a "secret". A real stunt would be cementing a Boombox in Times Square playing the double album or in a loop under the Brooklyn Bridge as an installment for the people.

BEST OF WU-TANG CLAN by DJKLIN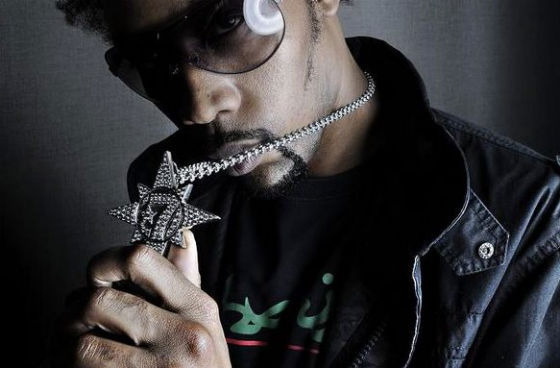 One of the reasons vinyl is making a comeback for a growing chunk of music fans is they want something tangible and exclusively theirs. Something they can hold, cherish and listen to with their friends. Even cassettes are making a comeback and those things sounded awful. Even if music these days is so devalued according to their leader RZA. The reality is most Millennials have never walked into a record store; so how do they even know what an album is? So we ask you can Once Upon a Time in Shoalin even claim itself to be an "album"? Lets also keep in mind RZA's net worth is reportedly over $18 Million and we're sure this ploy will add-up with ticket and merchandise sales for the group. That is where the cash money really is. Additional "sales" or streams are just a fraction of the culture they are selling back. It's not really about the music anymore for groups that are as successful as WU-TANG. Sure enough this is just another karate chop right to the wallets of music fans.
DOWNLOAD:
Wu-Tang Clan –side b MP3 Original Freestyle Tape
Wu-Tang Clan –Mystagogue Vol. II MP3 (prod. by RZA) (1996)
Wu-Tang Clan –Deadly Darts MP3 Artist: Ghostface Killah feat. Streetlife & Method Man Album: Deadly Darts/Sunshower (Vinyl 12″ single)
Produced by: RZA Year: 1996/1997 – This last track is the original version off the song "Box In Hand" from Ghostface Killah's debut album Ironman.
RELATED:
Eclectic Method brings you – A Brief History of Sampling
MORE DOWNLOADS: Your Techo Funk Soul Playlist Revisited
Goodbye Kiss.FM –DJ Red Alert Goes Bazerk
Gil Scott-Heron televised the revolution