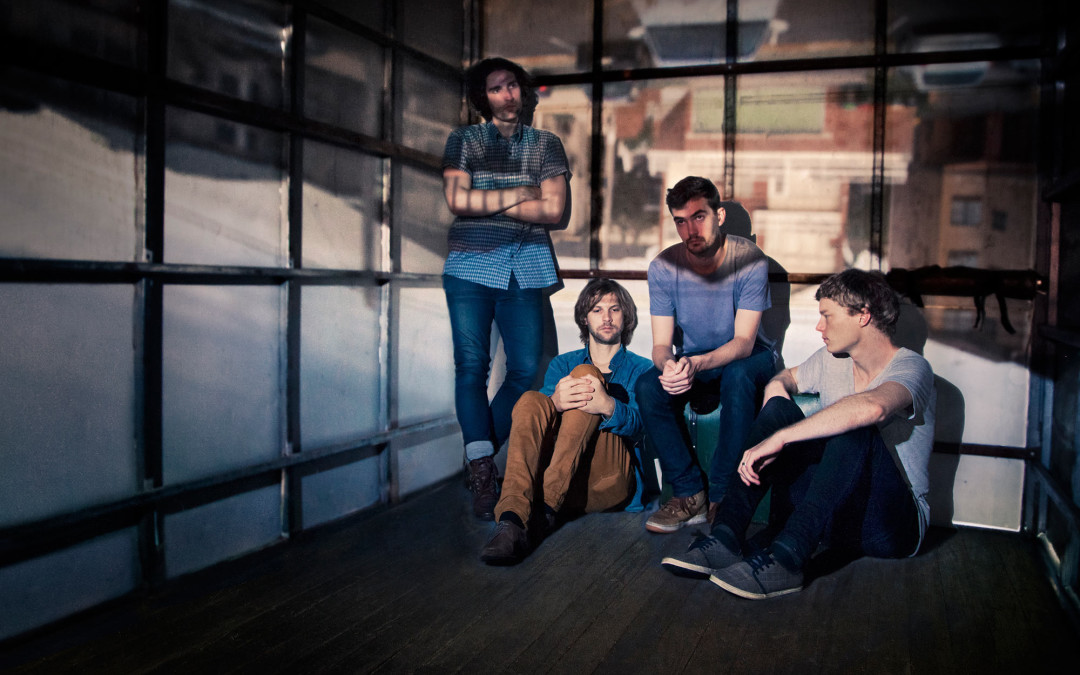 SINGLE REVIEW: For months I have been uninspired to click a single fucking link. You could say even 1,000s of them have been ignored. Obsessed with changing my reality to live in the now but every once in awhile I dare to see what others have dreamed-up and take a break from my bullshit; and so I discovered the band Why We Run from Sydney, Australia. They had the promise of something visually unique. Their video for their debut single "Comfortable Lie" Directed by Tim Gibbs; who is a rock video pioneer having worked with the likes of John fucking Lennon, Dire Straits, Motorhead, Billy Bragg, and XTC. Gibbs has taken the pin-hole camera obscura photographic technic and made something visually stunning. Inspired by this dream-scape song presented to him by the band and paired it with an idea that grew from his sleep flat. The unique part is he took this mobile and made them do actions in slow-mo in the back of a truck. Now the music stands all on it's own so If you are fan of radiohead and a little bit of depeche mode mixed with eno'esque ear candy; then this song will speak to your hazy state. The melody is hypnotic like a pendulum swinging in front of your eyes. This will lift your soul up in the right place as you dream big along with me. I looped this song a few times and at every turn the rem chase was sweet. This is more than your normal video of the day. This is driving art musically and pushing imagery with a simple idea and turning you upside down with great care and patience. Here's the Band's Facebook | Twitter

WATCH VIDEO: Why We Run – Comfortable Lie


Single Produced/mixed by Wayne Connolly (The Paper Kites, Cloud Control, Boy and Bear).

____________________________________________________


HOUSE AD: VIDEO PRODUCTION IN NEW JERSEY AND NEW YORK CONTACT VIVA! LA HARA FILMS FOR A FREE CONSULT.


____________________________________________________

WATCH THE MAKING OF THE "COMFORTABLE LIE" VIDEO INTERVIEW WITH TIM GIBBS


Like and share the magic.