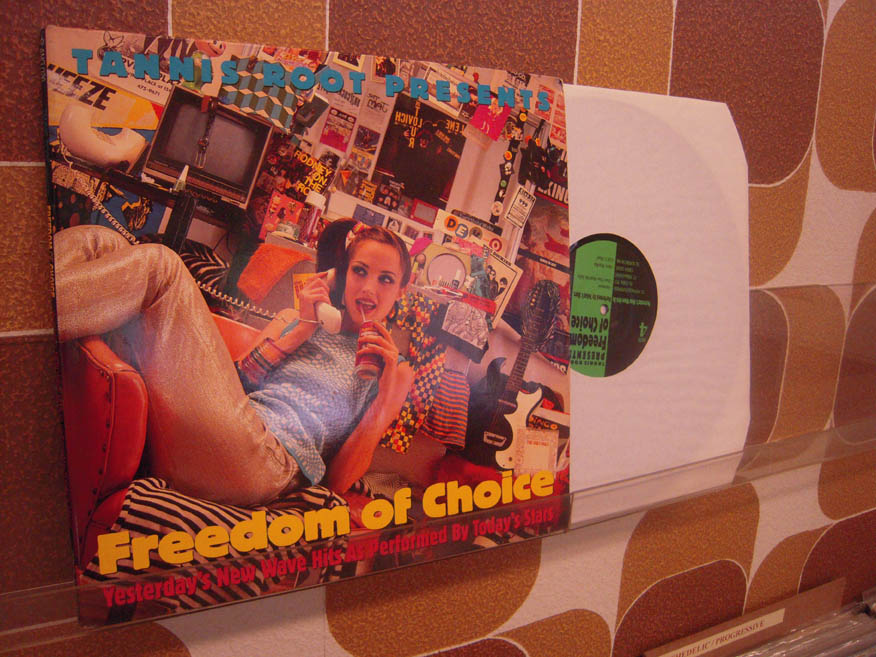 Here's a few covers from the FREEDOM OF CHOICE compilation album released on Caroline Records in 1992.

01: CA Plane Pour Moi MP3 Performed by SONIC YOUTH. Originally written by a Belgian born Roger Allen François Jouret in Plastic Bertrand (1977)

02: Rock And Roll Girl MP3 Performed by The Muffs, originally written by Paul Collins from the band called The Beat.

03: Destination Unknown MP3 Performed by Erectus Monotone, originally Written By the Bozzio'sand Cuccurullo in their group Missing Persons.

04: How Much More MP3 Performed by Redd Kross, originally by The Go Go's

05: 5′ 1″ MP3 Performed by the Hoboken based band Tiny Lights. Originally written by James Newell Osterberg, Jr. AKA Iggy Pop

06: Pump It Up MP3 Performed by Mudhoney, originally composed and performed by Declan Patrick Aloysius MacManus AKA Elvis Costello in 1978.

07: The Wait MP3 Performed by Das Damen, originally by The Pretenders.

08: Tainted Love MP3 Performed by The Finger, originally written by Ed Cobb for Gloria Jones but made famouse in the new wave scene by the Soft Cell version in the 1980's.

____________________________________________________


HOUSE AD: VIDEO PRODUCTION IN NEW JERSEY AND NEW YORK CONTACT VIVA! LA HARA FILMS FOR A FREE CONSULT.


____________________________________________________

WATCH SOFT CELL – "TAINTED LOVE"


Soft Cell – Tainted Love (1981) – Original Music Video from Francis Craig on Vimeo.

LISTEN TO THE ORIGINAL VERSION BY GLORIA JONES WRITTEN BY ED COBB
Check out Northern Soul for more like this. Incredible sounds.

09: Wishing MP3 Performed by It's OK, Original by A Flock Of Seagulls. From what I can tell It's OK was a session band that put a cover together. Anybody?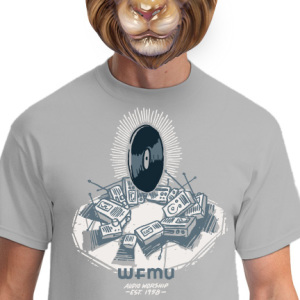 10: Dreaming MP3 Performed by Yo La Tengo, original by Blondie, Make sure to catch YLT on wfmu's fund drive marathon where they play a all request a cover set!
11: Wuthering Heights MP3 Performed by White Flag originally by Kate Bush
12: I Got You MP3 Performed by The Connells, Originally written by Tim Finn from New Zealand from the Split Enz.
13: Homosapien MP3 Performed by Big Dipper, originally written by Pete Shelley from The Buzzcocks.
WATCH WALL OF VOODOO – "MEXICAN RADIO"

14: Mexican Radio MP3 by Polvo, originally written and performed by Wall Of Voodoo. The original one for this was one of better MTV videos back in the day. Also song is full of hooks. So there is that.
15: Antmusic MP3 Performed by Hypnolovewheel, originally by Adam and The Ants.
16: Don't You Want Me Baby MP3 Performed by Chia Pet who were a Kokopop band one of Kramer from Shimmy Disc off-shoot labels. This song was originally by Human League.
17: Hero Worship MP3 Performed by Permanent Green Light, Originally written by Ricky Helston Wilson (RIP 1953-1985) from The B-52's.
18: Girl U Want MP3 Performed by Superchunk, originally written by Casale and Mothersbaugh from Devo.
Give this a liker, you liker.