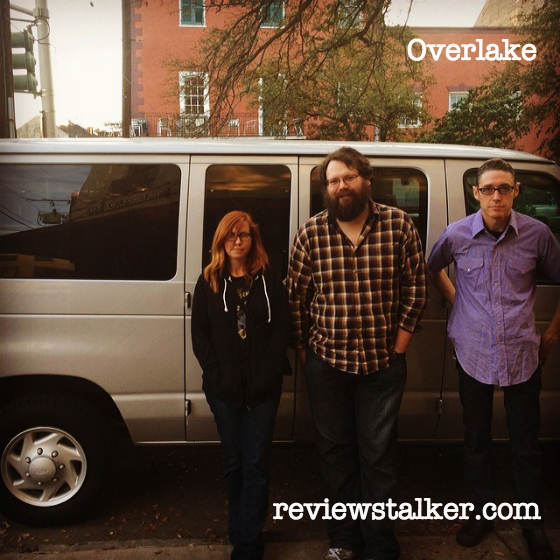 My band, Dollar Store Riot, humbly shared the stage with Overlake back in January 2014 @ NYC's Parkside Lounge.   When the show promoter told me we will be playing with a "shoe-gaze band from Jersey City" I was immediately intrigued.  A shoe-gaze band in 2014?  And from Jersey no less?  Fate took the wheel as I was one of many completely blown away by their set and eagerly looking forward to their soon to be released record to validate that what I heard live beautifully transposed to any type of recording.
And boy, were things quickly validated.
Sighs, Overlake's first full length release on NJ's own Killing Horse Records, was released yesterday (4/15) , but I have been devouring the pre-release sale free mp3 download of the album for weeks now.  Sure band members Tom and Lysa were sweet to buy me a birthday shot at the above said post-show, but that doesn't influence nor change the fact that Sighs is hands down a consistently solid fucking effort and one of the best releases of 2014.  For certain you can hear pinches of I Can Hear the Heart Beating As One, dashes of  Loveless and touches of You In Reverse.   Based on the recent press, a lot of the equally impressed critics do too, claims the band won't deny, yet somehow pull off their own smorgasbord of familiar sounds with unique freshness.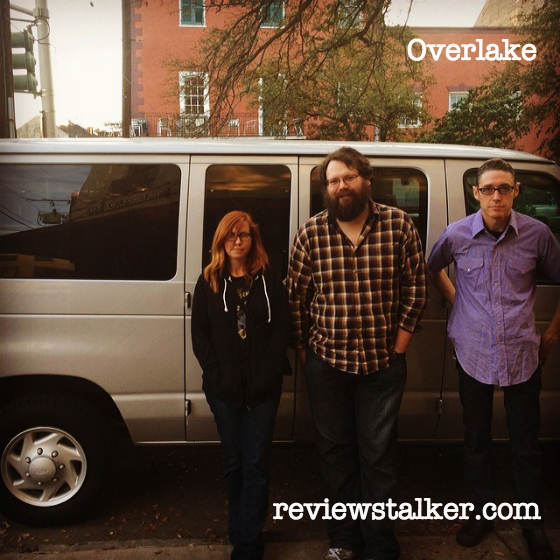 Sighs is simply a beautiful, whispy, swirly reverby experience (just what you expect from a shoe gaze band in 2014…from Jersey no less) from start to finish with too many good songs to mention (read: ALL of them, my favs being 'Disappearing" and "Our Sky").  It is a perfect soundtrack  for a stroll through lonely, rainy NYC streets or Sunday drive through the sunny, Jersey burbs.  If you need further proof,  Sighs is probably one of the very, very few records I overheard my 9 year old son whistling along too in the back seat.  Get. It. Now.
BUY OVERLAKE: BANDCAMP | KILLINGHORSE STORE LP/CD
OVERLAKE SHOWS:
Fri 4/18 Court Tavern, New Brunswick NJ – Overlake w/ Wreaths, Cicada Radio, TV Sound – 4 Year Anniversary Show for Killing Horse Records
Mon 5/19 Baby's All Right, Brooklyns – Overlake w/ The Everymen, The Brooklyn What
RELATED:
Singles & Bands to Watch: Mutes, Stagnant Pools, Milan Jay, The Van Doos and Distortion Girls
Are you a GBV/Nada Surf fan? Doug Gillard's New Album 'Parade On' is Guitardedly Good
STALK RS BACK: Soudcloud | Twitter | Facebook | Leave some comments and shit. Hit that little blue FB like link. Cool.