Musically speaking, my head (and ears) can almost always be found back, oh, somewhere between 1977 and 1995.
But there will be times I am forced to surface into the present to catch some light and feed and in the process and some effort, stumble across some pretty awesome new music.
OK, fine, most of of my list consists of bands, or members that have been in other bands that have been around since 1977 or shortly thereafter….any further questions will require me to lawyer up.
I am sure I overlooked some bands…all I can say is whoops!  I shudder over the thought of all the awesome music we fail to never hear or overlook in our short, brutish lives.
In no special order, I humbly present what caught my musical attention in 2017…Part 1 of (2)….and only 10 days into the new year, a big improvement from years past….
I also added a Spotify Playlist showcasing songs from each of the bands (all the way down…).  I will update the playlist when part II of this series is released….
Enjoy like i know you will!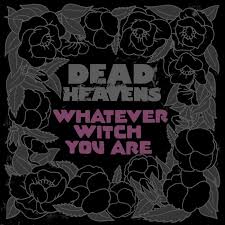 1. Dead Heavens- Whatever Witch You Are –  Backed by a super group of musicians (Guitarist Paul Kostabi (White Zombie), Bassist Nathan Aguilar (Cults) and Drew Thomas (Bold, New Rising Sons, Into Another), NYHC legend Walter Schreifels (Gorilla Biscuits, Quicksand, Youth of Today, Rival Schools, Walking Concert, World's Fastest Car, etc), discovers guitar effect pedals and gets on his 70's psych garage rock on with this one of many fun projects.   I caught an intimate, live show @ Garwood NJ's Crossroads back in June and they blew everyone away!   If you are having a "smoke on the water" nostalgia, check out their first full release.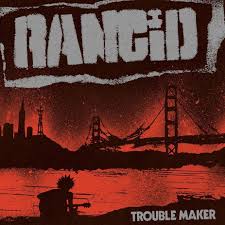 2. Rancid – Trouble Maker – This Bay Area band has always been a hit or miss with me with nothing ever coming close to 1994's Let's Go and especially 1995's And Out Comes the Wolves, but their latest release knocks it out of the punk rock park and restores my faith.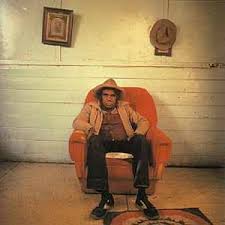 3. Buffalo Tom – Let Me Come Over (25th Anniversary)- although not my "go to" record, this nevertheless fantastic album put my power pop fuzz rock Gods on the map back in 1992. There is an equally fantastic 1992 University of London live set from included as an added bonus capturing the Boston trio's golden age.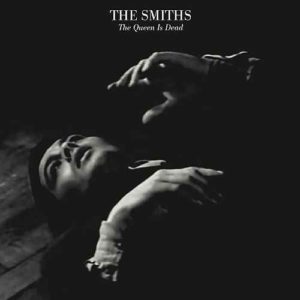 4. The Smiths – The Queen is Dead (Deluxe Addition)– my Mancunian Gods re-release a phenomenal album that NME claims is the top album release ever, packaged with a number of unreleased demos and live tracks that will keep the die-hards (like me) relishing.
5. The Brixton Riot – Close Counts – NJ power pop garage heroes return with a phenomenal release on constant spin in my life. Songs "Caroline", "Maybe Tomorrow" and "Talk About Nothing" are just a few of the many standouts.  Now I can take a break from listening (and requesting at shows) to "Pinwheel" off of 2012's Palace Amusements….wait, what am I saying…..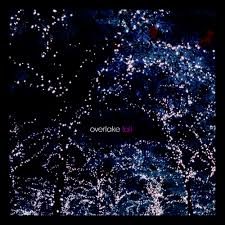 6. Overlake – Fall – The NJ shoe-gaze trio powerhouse return with another solid release off the residual highs of 2014's Sighs. "You Don't Know Everything" and "Winter Is Why" simply slay it.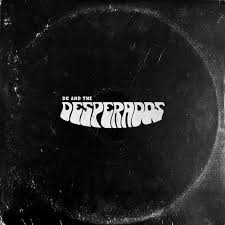 7. DC and the Desperados -Self Titled– The next big SOMA NJ sensation releases an ass-thumping, debut recording. With a Stones meets the Stone Roses/Bez-dancing, garage vibe (does that make sense?), songs like "JRZ PLTS" "Not Falling" and "Talking Shit" will keep your yoga-toned rump shaking.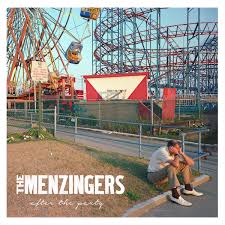 8. The Menzingers – After the Party- Philly via Scranton, PA-based melodic punk and roll that I can't get enough of. "Midwestern States" (one of my favorite songs of the year) and "Your Wild Heart", "Black Mass", "Lookers" are just some of the many gems found here.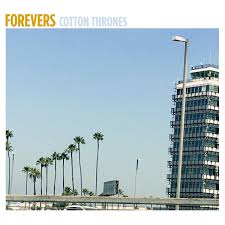 9. The Forevers –Cotton Thrones – members of Rochester, NY's power pop beauty Muler continues the loveliness with this latest head-turner of a project. Tunes like "Plum" and "Bloody Nose" are rocking.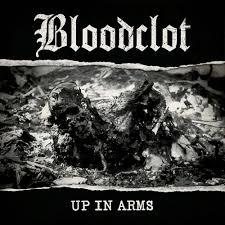 10. Bloodclot- Up In Arms – NYHC legendary front man John Joseph's and best release since the monumental Cro-Mags 1986 self-title released, offering 12 songs of pure metallic-hardcore punk that will heavily assist in any serious gym workout.  Backed by another super group consisting of past members of Danzig, Queen of the Stone Age, Warzone, Glen Campbell, Agnostic Front and Motorhead, this band and album will seriously give you a serious case of ass whup.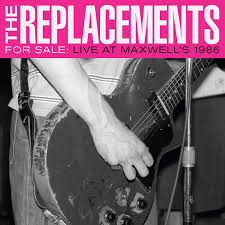 11. The Replacements – For Sale – Twenty nine (29) live songs from a 1986 Maxwell's (Hoboken NJ) set from the most famous Minneapolis quartet ever with Bobby (RIP) on guitar? Do I need to say more?
12. Cigarettes After Sex -self-titled – turned onto this group by a Chicago-based co-worker, this Brooklyn, NY band offers swirly, reverby low-fi ambient pop. Think a male vocal version of Mazzy Star. Perfect music to chill too.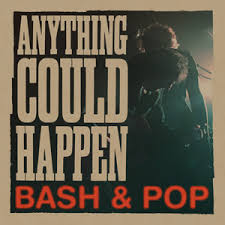 13. Bash & Pop – Anything Could Happen – after a 24 year hiatus, the 'Mats (in)famous bass player, Tommy Stinson returns with his kick ass bar band project.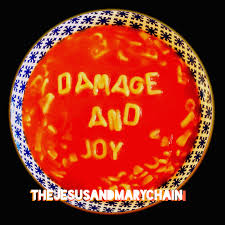 14. The Jesus and Mary Chain-Damage & Joy – not as good as their 1985 self-titled release, 1987's April Skies or 1989's Automatic (all drum machines aside), but marks a decent return for the fuzz-drenched Reid brothers with songs blending in seamlessly with the classics.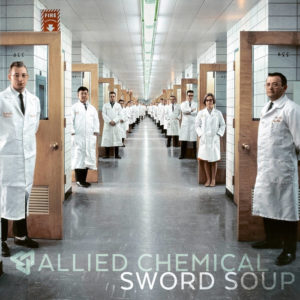 15. Allied Chemical-Swordfish Soup – SOMA NJ rockers release a solid debut effort of eleven (11) witty, fuzz-pop gems a la Pixies. I can listen to songs "Sun-Filled Living Rooms" and the beautifully trombone-laced "Joey's Place" on repeat for eternity.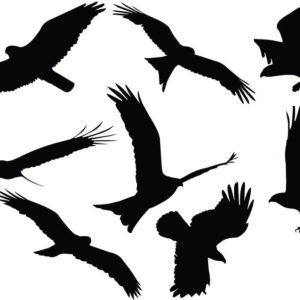 16. Kite Fight –self titled- Three Buffalo, NY bred lads form a Philly, PA based band and take cues from the DC Dischord Records post-punk sound and Drive Like Jehu and tweak it into their own, refreshing formula with a two guitar, one drum set and no bass secret recipe. "Try Deny" is just one of my favorites off their debut 5 song EP release.
Part II Soon……xoxo