PODCASTS: Little Records archives the best of '80s underground rock and the early days of '90s indie rock into exceptionally thoughtful and curated playlists that it's our go-to listening. I almost wish they would chat in-between sets but they just jam one great song after another relentlessly for the shear love of spinning great music. Half the tunes I admit I never heard until them because honestly in the late 70's 80's 90's there was just too much great original music to keep up with it and is a full time job to listen. Thankfully these Baltimore based guys have done this job and only taken them 30+ years to create this ongoing themed archive that deep dives into a bunch of shows about the different music scene that offered so much american culture with all sorts of fun sets. Can't recommend enough for a proper music lesson in what today's bands are doing completely fucking wrong so just sign-up to their mixcloud stream right now. Don't question my authority in this matter they take great care each and every show. Plus not to mention my lazy ass does not to get up and visit the stax. I just click play and they are already two steps ahead of me. Enjoy this service.
Episode 087: Left of the Dial by Little Records on Mixcloud
Podcast 045. Sub Pop Singles Club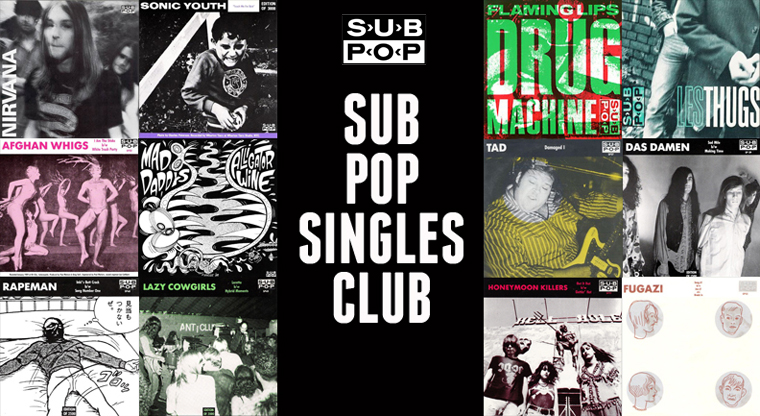 One of the more genius moves for Sub Pop in its early days was the creation of the Sub Pop Singles Club, in which subscribers received a new, limited-edition seven-inch once a month via the postal service. READ ON AND LISTEN.
Totally like this so your mom see's what good taste you have in music.