SINGLES/ BANDS TO WATCH: We're going to try and keep this weekly post going. Give us a chance to say our peace about the latest singles that have been slamming our inbox without going on too deep. An extension of one of our awesome tweets if you will.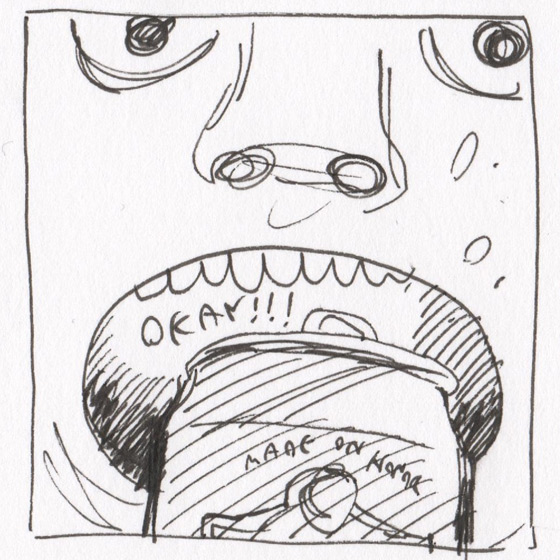 The Great American Novel – We don't know why "bushwick nights" didn't make their previous record either because this has some elements of The Who we dig on the track. In a way we're glad this is a single so we can enjoy it all on it's own. "Anthem for Beer Cans" was also apparently cut because it had 1 too many choruses but equally as good as they thought it sound similar to Bulldog Skin. Maybe the whoo who part and pete townesend parts. Seriously dudes, what good rock does not sound like a Guided by Voices or The Who when you put it into perspective. Name your price on their site.
RELATED: Yes sad face is the name of this album
The Afghan Whigs – "The Lottery" from their coming album 'Do to the Beast'. Greg Dulli is sounding like one too many cigarettes on this first cut released by Sub Pop. We do like the bands sound as it fits nicely between Gentlemen era guitar thronging and 1965. Which for us is their super sweet-spot.

wyd:syd – "Yesterlove" – pronounced as "wide side. This music is made by 5 guys from Singapore playing light shoe-gaze pop and recommended if you like guitar delays and spacey rock music you shall enjoy this. Very Brooklyn sounding. So we guess there are hipsters everywhere.

Otherkin – "SLN" – Good bass playing on this track from this Dublin based band. We really dig it because they remind us of music like Interpol meets The Dismemberment Plan. Very alternatively affirmative in the right places. Oh and by the way SLN is not an abreviation for "Special Local Needs" at least until the band gets out of their keeping a secret mode. Good song either way. Check out their video below.

RELATED ARTICLES:
SINGLES: Here's some swirly guitars: Champ vs Lazyeyes
Single of the Day: "Bird" by Tim Foljahn
SINGLE REVIEWS – Esom vs New Manic Spree