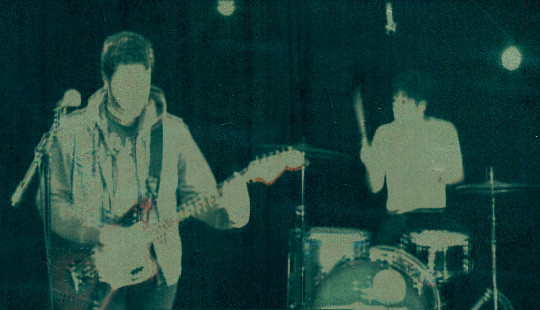 Here's a couple dope brothers from Indiana in a band they call Stagnant Pools making this shoegaze rock dark and dank like Pyscho Candy. Not sure I need to say much more except we're looking forward to hearing more of these gritty space jams. If there is not a more desolate place in the middle of the night I've ever driven down this is what the road sounds like.
Download: Consistency MP3 single by Stagnant Pool
They also remind me of The Sleepover Disater Disaster from Central San Joaquin, California.
Funnel Cloud MP3 by The Sleepover Disaster from Hover (2009)
This next thing is by 17 year old prodigy Seamus Patterson calling himself
Monks & Melrose
. I think he's at least heard the Lost in Translation sound track which visceral soundscape is present in his debut record called
Ottowa
. Check this out then go and download his whole record for free. You'll thank me.
Download:
Birds & Wings
MP3 by
Monks & Melrose
from
Ottowa
When You Sleep MP3 by My Bloody Valentine from Loveless
Related junk:
More Shogazers