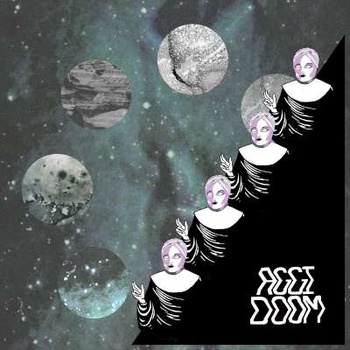 At first listen Aggi Doom from Scotland reminded me of the B-52's but it was killing me for days that they really remind me of the Bush Tetras with their minimal jungle sound. Regardless their sound is raw and the type of stuff you'll want to keep playing over and over again. Comprised of Joan Sweeney (ex- Remember Remember, The Royal We) and Hillary Van Scoy (ex Divorce). Think Evens mashed with Throwing Muses or heck download the song here and buy the 7″ from Soft Power Records and be the cool kid on the block with foreign wax.
Bring Me The Head MP3 by Aggi Doom from their debut 7″ [Order it ]
They were funky, dark and fun. Here's a couple by the Bush Tetras. They had bouncy rhythms and dissonant guitar riffs in the vain of Talking Heads led by female singer Cynthia Sley and lead guitarist Pat Place as an output of the original No Wave movement. Very cool stuff.
Things That Go Boom In The Night MP3 by Bush Tetras from Boom in the Night.
Too Many Creeps MP3
Related articles:
Album review: Speedy Ortiz very 90's inspired
For shoegazer fans: Stagnant Pools vs Monks & Melrose