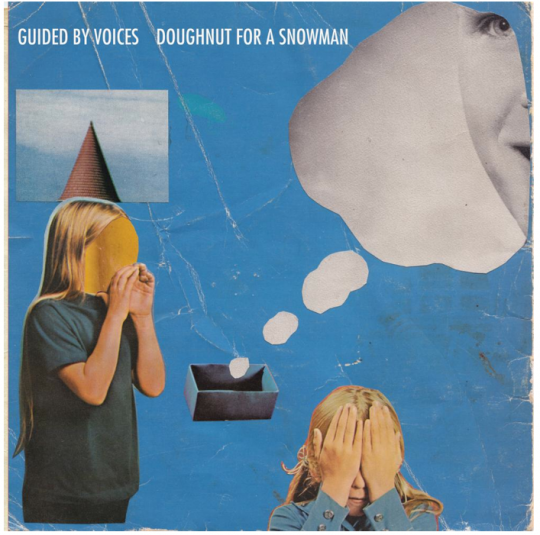 Just in time for you to carve up turkey the classic Guided By Voice's line-up of Robert Pollard, Mitch Mitchell, Kevin Fennell, Tobin Sprout, Greg Demos and Jimmy Pollard will have a 7″ with 5 songs on Fire Records. So get prepared for the domestic release coming November 28, 2011. Christmas will be here early kids. The classic cover art already sold me the song. If your a fan of the early off-the-cuff song styles you'll love this single! I wonder how short the 4 songs on the B side will really be? Here's some old classic shorties. What's your favorite short song? I always thought of them as interludes or intros sometimes because it was the set-up for the "hit".
Guided By Voices – Doughnut For A Snowman by FIRE RECORDS
Cigarette Tricks MP3 from Alien Lanes(1995) clocking in a :14 seconds!
Hit MP3 or this one at :23!
hollow cheek MP3 from Mag Earwhig!(1997) :33 more than half a minute!
Kicker of Elves MP3 from Bee Thousand. (1994) This is my fave of these short ones even though it epically comes at over a minute at and six seconds. It's perfect.