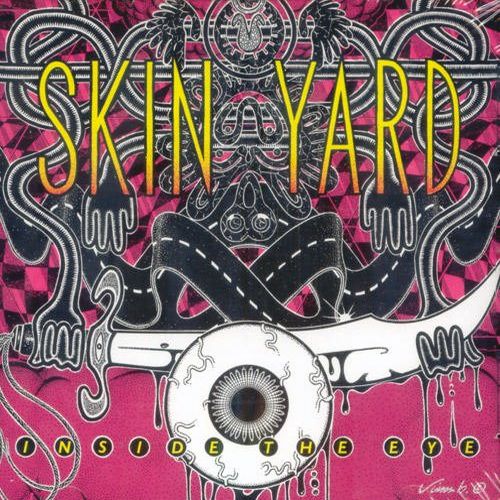 Jack Endino is one of the godfathers of the Seattle grunge scene. Mainly because he recorded bands cheap and fast for a bunch of Sub Pop bands. He also was pretty good head banging guitar player and Skin Yard was his band which literally influenced Screaming Trees, The Melvins and Green River. Matt Cameron was the original drummer before going over to play with Soundgarden. Skin Yard had releases on Toxic Shock, C/Z and Cruz Records. I got to see them on the 1,000 Smiling Knuckles tour at Maxwells. In fact I still have the T-shirt! Somehow it's made it through several moves and girlsfriends. Sort of a hat trick if you ask me to still have the relic. They eventually broke-up shortly after recording Inside the Eye which was one of the cool 10″ records they put on C/Z. Which was in fact their last official active release. The other notable 10″ had a cover of "Hey Bulldog!"(Beatles cover). Anyway. Dig it.
DOWNLOAD MP3s:
1. Inside The Eye Side A title track
2. Undertow Side B
3. Drunk on Kerosene (Live)
BONUS:
Skins In My Closet from Skin Yard's s/t debut (1987)
Hey Bulldog from 1,000 Smiling Knuckles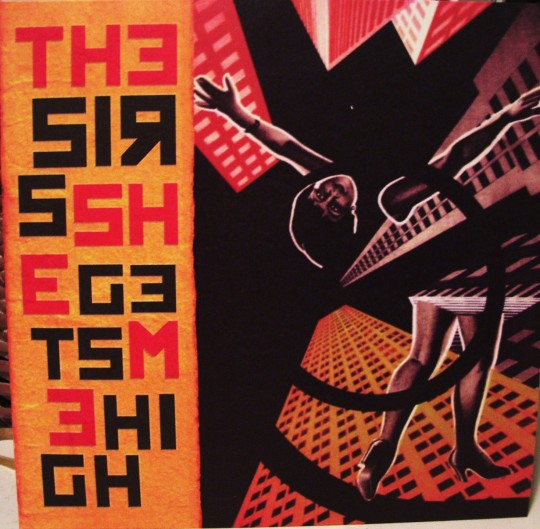 Here's The Sirs from the New Brunswick, NJ punk creep scene on Psychic Volt & Devildance records. This is a rip right from the 7″ so go ahead and buy the rest of the 4 songs on this record. Pretty good stuff paying homage to sing-alongs akin to Pegboy or Social D in certain spots. This song should not be confused by The Stuntcock's song "She gets her pets high".
DOWNLOAD: She Gets Me High [BUY]
Bonus:
She Gets All Her Pets High by The Stuntcocks from their 10 Song Tape