Ok, here's part two of the girls that rock the underground. If there is a young or unknown upstart you think we should know about please let us know and we'll get their music out. These next ladies have been there and done that. Surely setting the bar for girls in rock.

Juliana Hatfield
– The years have encroached on Juliana but she's somehow managed to make a lot of really consistant records since going solo after the break-up of the
Blake Babies
. She has long hair again in this video with Even Dando and compared to when I saw her a few years ago with really short hair (see how skinny in photo left -she's a lot healthier looking now). Crap, I barely recognized her without the long hair as she was buying a whiskey next to me at the bar I thought she was a wanna be (ha!) but then my friend introduced her to me and then she sauntered on stage to play a set with her band. Anyway, she has always been super nice whenever I've met her. There's a
funny spam comment from Jule's on my old blogger
account offering up her panties for $20 as one of her minimal services. Never received any spam like that before so has to be her right? Yup, shit like that happens fellas if your're a musician/music writer. Anyway you should check out here new self recorded home lap top album
Peace & Love
has lots of 70′s song sensibility – in particular the psychedelic cover art. She's a real acoustic troubadour on this new one, it's as if she's right right in front of you playing these lovely tunes for you and you only alone in her room. To get some more flavor about this real gal check out
Juliana's tour blog
. In her recent free-form rants she discloses some very personal and not personal insights. How she does not download music; even refers to her CD player as a Walkman. She's truly a old fashioned girl and has issue with love as a childless woman (this has to be tough one) but yet she shares. Deep stuff and with her words you really get in her head and makes you fall in love with her talents all over again.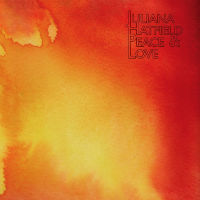 New Waif MP3 By Juliana Hatfield from Made in China
Every Breath You Take MP3 Police cover from Beautiful Creature (2000) but if I were you I'd buy Peace & Love to support her in the right now.

Neko Case is also known as the supporting singer in The New Pornographers and also having The Sadies be her supporting band along with some of JSBX. She has lots of rock friends. Also, has a knack for great country covers and it's also said she's banned from the Grand Ole Opry for exposing herself there once though she claims it's because she was dying of heat. Regardless this super redhead has a sexy voice that can melt hardened lava with a strum of a guitar.
The Needle Has Landed MP3 by Neko Case from Fox Confessor Brings the Flood (2006) [Buy]
Look For Me (I'll Be Around) MP3 original by Sarah Vaughan. Which is totally oldschool.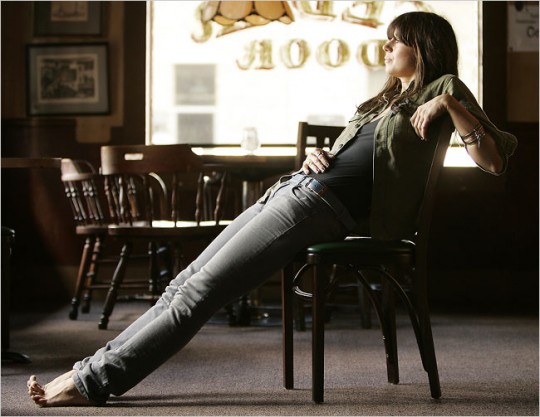 Chan Marshall's Cat Power – All artists struggle with sobriety of some sort and she is no exception. Beside the erratic live performance behavior that has been taken care of via some anti-pharma her music is mostly a sparse amd melancholy scene that is beautifully dark like the Velvet Undeground's Nico but strong like Patti Smith it's saying a lot of her talents.
Lived In Bars MP3 by Cat Power from The Greatest (2006) [Buy]
The End MP3 Nico covering The Doors (1974) [Buy]
Gloria MP3 by Patti Smith from Horses (1975) [BUY]
I realize we left off a lot music off here so far but check out women.